About the course
The MSc Finance (full-time) programme is one of the world's leading generalist finance master's degrees, ideal for those whose career objectives lie broadly within the financial services sector.
The programme offers high level graduates, whose backgrounds may not necessarily be in finance, a unique opportunity to gain a comprehensive foundation and subsequent depth in the field. One of the most sought after degrees at LSE, the programme attracts some of the very best students from leading institutions around the world.
Read more about this course
Loading...
---
Entry Requirements
Visit the website for full details.
---
---
Open days
Where is London School of Economics and Political Science
---
Videos
---
Student Profiles
Tiberio Guidolin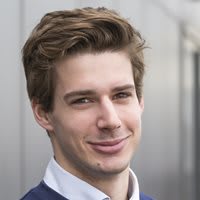 When deciding which Master's programme to pursue, I focused on three main criteria: the quality of the course; the reputation of the school; and the quality of the alumni network. The MSc Finance at LSE ranked top on all three aspects. The School's reputation, particularly the Department of Finance, is highly regarded by industry professionals - a factor which definitely played a role in enhancing my employability prospects, having been offered internship opportunities within banking and consulting.

The course was extremely gratifying to me on a professional and personal level. Professionally, it equipped me with the technical skillset which allowed me to hit the ground running from day 1 - giving me a differentiating level of independence upon joining.

I am currently working for JP Morgan as a member of the Equity Research Financials team in London, focusing on Italian and French banks. I joined the bank after completing the summer internship programme following my year at LSE.
Vendy Dohnalova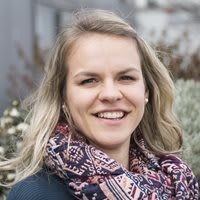 One of the biggest highlights was the pre-sessional course. It definitely facilitated the transition to LSE and helped me settle in. I am very glad that I took advantage of all the opportunities that were offered outside of the classroom for example practitioners' talks, networking events or guest lectures which helped to get a deeper insight into the financial services sector.

I am doing a traineeship in Banking supervision at the European Central Bank in Frankfurt and after finishing this traineeship I'll be starting a graduate programme in Bank of America in the Global Risk Division with a focus on compliance.
Samuel Cho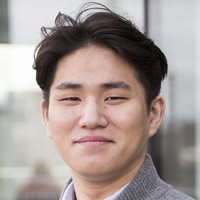 My favourite part of the programme was working on case studies with my case study group in Mergers, Buyouts and Corporate Restructuring. My group consisted of peers from diverse professional, academic, and regional backgrounds which added depth and complexity to our group discussions. I also thoroughly enjoyed the speaker seminars where industry veterans share their experiences of the job.

One of my biggest takeaways from the MSc Finance program is having had the opportunity to study with extremely sharp and driven students. Being in such an environment not only heightened my motivation but also allowed me to constantly learn from my peers. I feel privileged to have been part of the MSc Finance program and to be an alumnus of the program.

I am working as an Analyst at Duff & Phelps in the London office.

Tigran Mamyan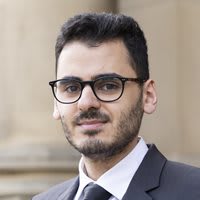 The people at LSE are the main highlight of the programme: both students and academic staff are just amazing. Another great highlight of the programme is the LSE alumni network which provides a great opportunity to network your way to a job you could not even dare to dream about: a factor that eventually worked for me just perfectly.

LSE can be the key opening the door to a great job, given you are ready to open this door yourself. If I managed to do that, being a non-European with possible UK visa problems and even having lost another job offer after the recruitment season, each prospective MSc Finance student who is ready to put effort, should be able to do the same.

After graduating I joined the Infrastructure team at Ardian to work in Private Equity.
Yizhou Zhang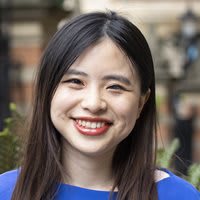 LSE is definitely a fantastic place if you want to explore your interests, deepen your knowledge, and crystalize your career goal. In addition to its renowned reputation, widespread alumni network, and high-quality courses, my favourite part about MSc Finance program is its massive support about career development. I found that career fairs, consultation sessions, and technical workshops are really helpful and do open doors for us students.

After the programme, I joined American Express as a Financial Analyst in their Investment Optimization team in London.
Scholarships
The School recognises that the cost of living in London may be higher than in your home town or country, and we provide generous scholarships each year to home and overseas students.

LSE makes available over GBP 15 million annually in financial aid for its students. Around one quarter of our graduate students receive financial support from the School.

At master's level, the value of support given by LSE ranges in value from 10 per cent of the tuition fee to a full fees and maintenance award.

This programme is eligible for needs-based awards from LSE, including the Graduate Support Scheme, Master's Awards, and Anniversary Scholarships.

Selection for any funding opportunity is based on receipt of an offer for a place and submitting a Graduate Financial Support application, before the funding deadline.

In addition to our needs-based awards, LSE also makes available scholarships for students from specific regions of the world and awards for students studying specific subject areas.

Find out more about our financial support.