About the course
The MSc Finance and Economics draws on the School's strengths in economics, finance and econometrics. It is aimed at students who are interested in gaining a deep understanding of the theory and practice of financial
Read more about this course
Loading...
---
Entry Requirements
Upper second class honours (2:1) degree or international equivalent in a quantitative subject such as economics, maths, physics, engineering, or finance. Your training must include at least a year of calculus and a semester of linear algebra.

Admission to this programme is very competitive. In previous years, the majority of students accepted into the programme had obtained 1st class honours degrees or the equivalent.

Even if you meet the minimum entry requirement, this does not guarantee you an offer of admission.
---
Where is London School of Economics and Political Science
---
Videos
---
Student Profile(s)
Azeem Ahmed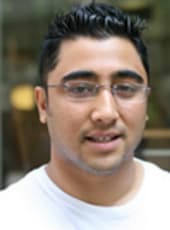 One of the key strengths of this Master's programme is its intensity. It ensures that students can prepare for challenging careers in a wide variety of fields, whilst also allowing each student to gain considerable knowledge within a short space of time. Having studied here before, I knew what an LSE course is all about: difficult courses and talented students and teachers.
LSE is a great place to develop both personally and professionally. The LSE is also a great place to realise career ambitions – especially in banking, finance and consulting. Through attending events by the LSE Business Society, and meeting with the Careers Service, I was able to improve my interviewing skills and learn about my career options in much greater detail. I have now secured an Analyst role in the Mergers and Acquisitions Advisory division of Lazard (the specialist Investment Bank).
Aleksis Razmuss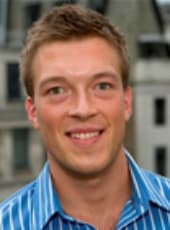 I have long aspired to be a student at LSE, which is a truly outstanding academic institution. It equips students with knowledge, skills and importantly – also the mindset, necessary to succeed in today's turbulent times and the tough job market. Moreover, its urban location in the heart of Europe's capital makes it unique, offering the vibrant lifestyle of a Londoner, exceptional links with employers and a truly multi-cultural perspective. The blend of knowledge, experiences, relationships and career opportunities I have gained during my programme have made me realise - nothing is impossible.

I would like to thank everyone at Deutsche Bank and LSE who made possible this scholarship, which now also includes a mentorship scheme and internship opportunities. I think it is a truly exceptional initiative, which hopefully, will continue to exist and have a tremendous impact in the coming years.
Josie Athie
When I was choosing a graduate programme, I had the dilemma of whether or not to leave my previous job. LSE was the only school that was worth taking a year off for from my point of view. I chose the MSc in Finance and Economics because it had the balance I was looking for between academic rigour and practical applications.

Before going to LSE I was a junior reinsurance underwriter at Swiss Re. After spending one year at LSE, I received a promotion to Vice President and Senior Underwriter. After just 3 years of coming back I have received several promotions and salary raises, and now I am responsible for all the product development in Latin America. LSE definitely helped me to boost my career.
Mariana Monteiro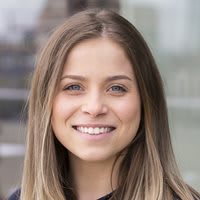 Among all the school options I had, I couldn't have made a better choice. This Master's has given me the chance to learn the roots of finance. It has challenged me in all aspects and LSE has given me an invaluable experience, despite the amount of personal work and focus demanded. I've been taught by academic leaders who are breaking the frontier of knowledge. I've met extraordinary people from all over the world who surely will be performing important roles in our society tomorrow.

Given the high level of the courses and the amount of content, do your best to keep on track during the class period so that you can take full advantage of all the opportunities and knowledge that LSE offers. Attending LSE events and joining societies is a great informal way to learn more and meet incredible people in the LSE community. Finally enjoying what London has to offer will help you cope with the high demands of this Master's degree.
Ricardo Rodrigues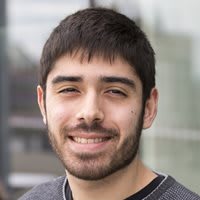 By joining the MSc Finance & Economics programme at such a prestigious university, you gain a competitive advantage, either in academia or in the corporate sector. The combination of both economics and finance, for someone who isn't sure which path to follow, is interesting due to the graduate-level exposure to both areas. The balance between theory (through the core courses) and practice (through the electives) was a key point in my decision.

The quality of the teaching and intensity of the programme, as well as the camaraderie with the cohort, have all helped my personal and professional development. I'd also highlight the support provided by the Department, specifically in terms of assisting with finding job openings and promoting several social networking events

I will be starting an internship in a consulting firm immediately following my graduation. However, being at LSE has also made me consider the possibility of joining a PhD programme in the future.
Xuan Ji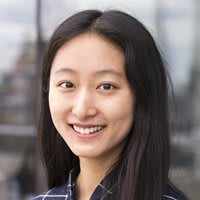 The programme provides rigorous and challenging courses for financial economics, and helps to boost your academic research skills. I am impressed by the strong consistency of compulsory courses and preparatory courses. The fundamental knowledge learned in the preparatory courses are heavily applied in the courses that follow, and that truly reflects the careful design of the programme.

The programme offers great prospects for both research and professions, with top faculty and excellent career services. I strongly recommend students grasp all the opportunities and resources provided by the program to achieve the goals.

After graduation, I'll start as an investment associate in China Investment Corporation, one of the sovereign wealth funds.