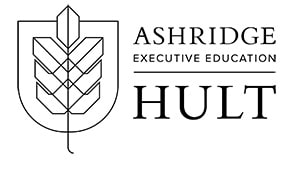 About the course
Advance your leadership skills and develop your business acumen in the creative industries.
Building on our 35-year experience of running one of the world's leading, triple-accredited MBA programmes, this Executive MBA can be studied online with attendance at four residential weeks over two years.
It is for busy professionals either already working in the creative sector or looking to make the transition into the sector, who wish to gain the strategic skills and knowledge required to respond to increased digitisation and globalisation.
Read more about this course
Loading...
---
Entry Requirements
3 years professional experience with a degree or 5 years professional experience without a degree. Students will also require a GMAT score 550 or a pass in the Ashridge Admissions Test.[[To download brochure click here]] View Website
---
Send an enquiry to Ashridge
Please correct the errors indicated below to send your enquiry
The information you submit to Ashridge will only be used by them or their data partners to deal with your enquiry, according to their privacy notice. For more information on how we use and store your data, please read our privacy statement.
Where is Ashridge
---
Videos
---
Student Profile(s)
Mark Anderson
Why Ashridge?
My boss had done his MBA at Ashridge and recommended it to me. I had seen what the MBA had achieved for him, so I didn't look anywhere else.

What did you learn?
It has helped me think about the implications of activity across the organisation and has made me a more rounded business person. I understand more about fi nance, strategy and operations which means I can have credible conversations with people in different fi elds and recognise the challenges they face. The EMBA puts you under a lot of pressure, so I learnt to prioritise and plan effectively. It has made me a more mature individual.

How has it benefited your career?
Four months into the EMBA, we sold Onetel to The Carphone Warehouse. I was already talking to Sky, and the fact that I was doing the EMBA was of interest to Sky and I landed the job. I have been rapidly promoted and am now Managing Director of Sky Ireland and am involved in sales, marketing, content choices, operations, supply chain, legal and regulatory decisions. It's a signifi cant progression from where I was before and is largely due to the fact that I was fasttracked
thanks to the EMBA and the broad business skills it gave me. My salary has increased 2.5 times since I started the EMBA, so the personal ROI is tremendous.

What did you particularly like about the Ashridge EMBA?
It's so practical, up-to-date and in tune with today's business challenges. The assignments focus on your company, and the faculty have been there and done it – the brand marketing expert at Ashridge worked at P&G, for example.
There was an extraordinary breadth of experience in the group, and such a range of nationalities. Everyone had at least fi ve to ten years experience which meant we could focus less on theory and more on the practical
elements. Many of my fellow classmates have remained good friends. Iloved the residential aspect as it meant you could block off the time and immerse yourself in the experience. Ashridge is an environment based around learning with plenty of space to walk, clear your head and reflect – it was the catalyst for me to have a good think about my career and what I
wanted to achieve.
Peter Markey
Why Ashridge?
I know several people who have done the Ashridge EMBA and it came so highly recommended that I didn't look anywhere else. I loved the fact that assignments link into your organisation and that learning is on a modular basis. I was also sold by the reputation of the faculty who actively consult for businesses and are plugged into the real world. They teach you things they have tried and tested themselves, so it's very practical.

What did you learn?
To research my EMBA assignments, I worked with key stakeholders at MORE TH>N and our parent company RSA across a range of disciplines. It widened my network within the organisation and gave me a massive insight into how our business is run. I built a much stronger network, which I am still working closely with today. The EMBA taught me a great deal about time management, and because I was around less, it encouraged me to empower my team more. The visioning exercise has helped me create a sustainable vision which we are working towards and I found the session 'Why would anyone want to be led by you?' very insightful around helping to shape my leadership style. I have a non-fi nance background but Dr Steve Seymour, the Head of Finance Faculty and EMBA Programme Director, really brought finance to life and my knowledge and experience in that area has rocketed. I also learnt a huge amount from the group. My classmates came from such a
wide range of industries, cultures and backgrounds. There were only two other people with a marketing background and I was the only person in fi nancial services. It was very powerful to get such diverse perspectives.

How has the Ashridge EMBA changed your career?
It has taken me to a new level. My promotion to Marketing Director saw me leading a team of over 60 people. My next aim is to take on a Managing Director role in the next 12 months. Also, following my EMBA I was voted Marketing Society 'Marketer of the Year' and made a Fellow of the Marketing Society – a huge accolade which has opened many doors
including networking and speaker opportunities.

The Ashridge EMBA has been a real win-win both for me and MORE TH>N.
Zoe Farmer
Why did you decide to do an EMBA?
When I started the EMBA I was in a senior role at Vue Entertainment. I was reaching a glass ceiling and felt there were some gaps in my knowledge that needed fi lling in order to get to the next stage of my career. I chose Ashridge because of its personality. At other schools I looked at, it felt as if you were just a number, but at Ashridge they care about you as a person right from the outset. It's an amazing place; calm and inspirational. They think of every detail such as having umbrellas by the doors.

How is the EMBA structured?
It's modular, which means that you can immediately put the knowledge into practice at work. Between modules you have time to refl ect on further areas for improvement which I found useful. There is a good balance of technical and theoretical insights and the faculty are good at drawing out examples from the group which really brings the content alive and helps ensure it is fully in tune with reality. Two of the case studies we looked at were GE and Barilla which were particularly relevant to me at the time.

What about the group?
We were a good mix of male and female and most were very experienced. You could tell that some would go very far. We learnt a great deal from each other and were in constant contact between modules. It felt good to be with people who were in the same situation as me and the support we gave each other was invaluable.

To what degree would you say an Ashridge EMBA represents a good ROI?
From an organisational perspective I would say it is high. I left Vue due to the glass ceiling however, they got value from day one of my study and continue to reap the rewards from things I put in place. From a personal perspective my ROI is huge and goes far beyond the financial gain of a higher salary and career progression.