Executive Global Master's in Management
---

About the course


The Executive Global Master's in Management is LSE's cutting-edge alternative to an MBA. Combining intelligent critical thinking with real-world practice, this programme takes a fresh approach to the traditional MBA curriculum to keep pace with today's fast-changing world.
We provide experienced working professionals in any industry with a unique combination of intellectual skills, networks and practical abilities to achieve outstanding career success in management and leadership.
Read more about this course
Loading...
---
Entry Requirements
An upper second class honours (2:1) bachelor's degree, or international equivalent: see international entry requirements

A minimum of 3 years' full-time, relevant work experience. The majority of students on the programme will have 5+ years' experience
---
---
Where is London School of Economics and Political Science
---
Videos
---
Student Profile(s)
Carolina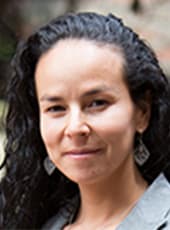 What is your academic and professional background?

I studied previous degrees in Law and Environmental Management in Colombia, before joining the EGMiM programme at LSE in 2014. During my career I have worked as a consultant in international trade, mostly in free trade zones cases, corporate social responsibility (CSR) and inclusive business. Currently I work in entrepreneurship and social entrepreneurship fields, as Director of the Entrepreneurship Centre at CESA Business School, known as the best business school in Colombia. At the Centre we coordinate 19 programs that support entrepreneurs to develop their business models from inception, validation of product or services, and incubation and acceleration of the enterprise.CESA is currently undergoing the process to become an ASHOKA changemaker campus, which means that we will be recognized as a university that supports social innovation.

What attracted you to apply for the EGMiM programme?

I searched for an executive Master's degree at top universities in the US and Europe, and EGMiM was the only one which offered the flexibility to suit my time and work needs, with the unique modular study format. EGMiM offered me the flexibility to continue my work and personal life in my home country while studying. The two international modules, and the world-renowned LSE brand, were also very appealing.

How has the programme helped the general development of your career?

One of the requirements of my current job was to undertake a Master's degree abroad, so without EGMiM I would not have been chosen to direct the Entrepreneurship Centre at CESA. Besides the lectures and teachers, from which I learned theories, trends and sources of research, I really valued the fact that EGMiM allows you to build an international network of great professionals and human beings. Going through EGMiM and learning from the life experiences of my colleagues has allowed me to think about my professional career, and helped me make the decision to take a new professional path that I'm passionate about.

How have you applied specific learning from the classroom in your work/job role?

The Organisational Behaviour lectures helped me to validate what I already thought about motivation at work. The international focus of the programme has also helped me to think about the way I structure my team at work with an international approach, and to do international benchmarking in the fields I'm interes
Mark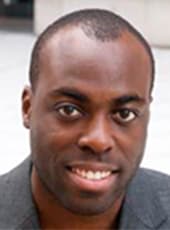 What is your academic and professional background?

I started my career in Dubai in investment banking, working on cross-border mergers and acquisitions. I continued on to private equity, where I was responsible for the business development operations and investments across Africa; mainly in the mining sector. I recently moved to Gabon to set up the Sovereign Venture Capital Fund to promote entrepreneurship and optimize capital allocation towards small and medium enterprises. I earned a Bachelor's degree in Finance at the George Washington University (USA), prior to attending and graduating from LSE.
How has the programme helped the general development of your career?

I believe it has boosted the confidence I have in my abilities to perform. While at LSE, I became a member of several influential networks such as the Global Agenda Council of the World Economic Forum. The level of structure and critical analysis I have acquired while at LSE has helped me raise the quality of my contributions and exchanges with some of the world's most recognised leaders in their fields. Today, when I interact with them, we're not lost in translation; we pretty much speak the same language.
How have you applied specific learning from the classroom in your work/job role?

The investment thesis, rationale and modus operandi that I have drafted and that serves as the guiding structure of the Sovereign Venture Capital of Gabon is based on socio-economic fundamentals, strategic insights, and leadership content and skills that I have mainly acquired during the EGMIM programme. One of the biggest hurdles to development, in both public and private sectors is, in my humble view, interest misalignment. To address this issue, I have applied key learnings from the organisational behaviour, leadership, strategy and foreign direct investment classes to create a cohesive environment for stakeholders to maximize gains by working together in the same direction. It is a work in progress, much more needs to be done, but the blueprint would not have emphasised such key elements if it had not been for my time at LSE.
Ben
What's your academic and professional background?

Prior to my studies at LSE I earned a BSc. in Economics and a MSc. in Economics from the University of Nevada. During my time at the University of Nevada I was a member of the baseball team and completed an exchange semester at the University of Oslo in Norway. I then spent eight years working at Norges Bank Investment Management (NBIM), where I was a member of the Active Ownership team first in the Oslo headquarters and then in New York City. After graduating from LSE, I began my current role as head of Asset Stewardship, Asia-Pacific for State Street Global Advisors. I spent time in our headquarters in Boston and am now based out of Tokyo, Japan.

What attracted you to apply for the EGMiM programme?

First, the module format allowed me to simultaneously pursue my academic studies and professional career. I was also drawn to the focused curriculum, tailored to students with global mindsets and interests, as well as to LSE's world-class reputation and close-knit network.

How has the programme helped the general development of your career?

The programme's approach to analysis through the use of established academic frameworks has helped me refine my problem-solving skills to consider more balanced and strategic solutions.

How have you applied specific learning from the classroom in your work/job role?

I continuously apply what I learned in the classroom at work. For example, the curriculum is progressive and relevant to the topics that I focus on in my role. Furthermore, I have been able to integrate the insights synthesized in my dissertation, which explored human capital management and diversity in public corporations, into the Corporate Governance field.

How has the global/international focus of the programme helped your career?

Before starting the programme I had never even visited Asia. The India and China modules were particularly inspirational and encouraged me to contemplate the corporate governance landscape in the context of issues unique to Asian regions. Following graduation I accepted my new role in Tokyo, where I oversee the Asia-Pacific region.
Scholarships
The School recognises that the cost of living in London may be higher than in your home town or country, and we provide generous scholarships each year to home and overseas students.

LSE makes available over GBP 15 million annually in financial aid for its students. Around one quarter of our graduate students receive financial support from the School.

At master's level, the value of support given by LSE ranges in value from 10 per cent of the tuition fee to a full fees and maintenance award.

This programme is eligible for needs-based awards from LSE, including the Graduate Support Scheme, Master's Awards, and Anniversary Scholarships.

Selection for any funding opportunity is based on receipt of an offer for a place and submitting a Graduate Financial Support application, before the funding deadline.

In addition to our needs-based awards, LSE also makes available scholarships for students from specific regions of the world and awards for students studying specific subject areas.

Find out more about our financial support.