Environmental Policy and Regulation MSc
---

About the course
The programme is designed to enable you to gain a deeper understanding of the tools available for environmental policy and regulation, and the diverse contexts within which they operate, and evaluate the impact of policies for the economy, society and the natural environment.
Read more about this course
Loading...
---
Entry Requirements
Upper second class honours degree (2:1) or equivalent in any discipline but preferably in social science. We will consider appropriate work experience in addition to a sound academic background.

Competition for places at the School is high. This means that even if you meet our minimum entry requirement, this does not guarantee you an offer of admission.
---
Where is London School of Economics and Political Science
---
Videos
---
Student Profile(s)
Alice Byers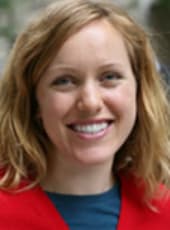 The people in my programme are amazing, I have worked internationally for five years and never come across a group of such diverse, interesting and inspiring people. The programme is preparing me for a wide range of jobs in the public and/or private sector – it is focused, flexible and cutting edge.
I chose LSE because it is the only programme that combines the interrelated and interdependent areas of regulation, policy, and planning, which makes it the most effective and exciting programme for environmental governance. Living and studying in London is wonderful and exciting; it is an education in itself. The LSE campus is located perfectly for taking advantage of everything the city has to offer, and LSE provides excellent support services for making my experience here smooth and successful.

Studying with such a great group of people, and benefiting from the high quality of our lectures and tutors has made my world bigger and more interesting. It has made me aware of job opportunities and career paths that I would never have discovered otherwise, and given me the skills to take advantage of them. It has afforded me with the opportunity to attend lectures by world leaders in a variety of fields, and put me in touch with people who can help me achieve my academic and professional goals.
Rhonda de Freitas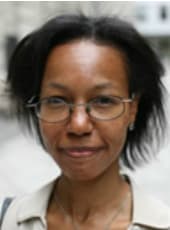 I chose LSE's MSc in EPPR for two reasons:
From an academic background in the natural sciences, I went into a working environment where I dealt with policy issues but had no practical means of adapting my 'technical' knowledge to issues of corporate, national or international policy and governance. The format of the MSc programme seemed to have the right blend of theoretical and practical knowledge that would equip me to deal with 'real world' issues.
The success or failure of many environmental policies hinge on how those policies will impact trade, development and national economies. With the ability of many multi-national companies to influence the adoption of international policies by national governments, I felt it essential to gain a fundamental knowledge of the actual and perceived environmental barriers to economic development and vice versa.


With its research facilities and the ease of access to information - provided both by LSE and by the school's location in the centre of the city and its convenient proximity to other institutions and libraries, LSE seemed the appropriate place to achieve this.

My time at LSE has made me more aware of the importance of study skills and the need for discipline, and provided me with a better understanding of the need for balance in all aspects of my life. After LSE I plan to work with a NGO focused on developing environmental policy and putting that policy to practical use, particularly in developing areas of the world.
Meaghan Krohn
I chose my degree subject at LSE because I thought it would best help me move in the career path of my choice. My undergraduate degree was entirely unrelated to what I now know I want to do, so I was looking for something to help me bridge that gap. Thusfar, LSE alumni events have helped me get a few interviews at one company and generally allowed me to meet interesting people who may be great resources for future career moves. LSE Careers has also been a great resource in helping me refine my resume. I wouldn't be where I am professionally without my degree from LSE.