Environmental Policy and Regulation MSc
---

About the course
The programme is designed to enable you to gain a deeper understanding of the tools available for environmental policy and regulation, and the diverse contexts within which they operate, and evaluate the impact of policies for the economy, society and the natural environment.
The need for greater environmental protection is becoming increasingly acknowledged in both the public and private sectors. There is also a need to explore how broad concerns lead to specific policies or plans, and what factors shape the performance of different regulatory instruments on the ground.
Read more about this course
Loading...
---
Entry Requirements
Upper second class honours degree (2:1) or equivalent in any discipline but preferably in social science. We will consider appropriate work experience in addition to a sound academic background.

Competition for places at the School is high. This means that even if you meet our minimum entry requirement, this does not guarantee you an offer of admission.
---
---
Where is London School of Economics and Political Science
---
Videos
---
Student Profile(s)
Molly Morabito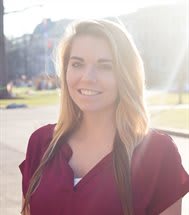 Why did you choose the course/LSE?

Coming from a fairly broad, interdisciplinary academic background, I was eager to narrow my focus to a subject that I was interested in and passionate about. I thought the EPR MSc offered the perfect complement to my existing knowledge, while allowing me to develop greater understanding of a multitude of key environmental issues and their many intersections. Having reached out to former peers of mine who studied at LSE, I knew from their testimonial that the school would provide the right amount of academic rigor while also offering a supportive and engaging social community.

What was the highlight of your LSE experience?

The highlight of my LSE experience was meeting brilliant people from all over the world, who each brought their own unique experiences and nuanced perspectives to bear on class concepts. On top of the excellent teaching throughout the course, engaging with my peers during class discussions really brought the course material to life, linking it to real-world barriers and applications in fascinating ways. Beyond what they offered in the classroom, my classmates were also some of the most kind and genuine people I've met. I felt very lucky to have been part of such a special, close-knit cohort. These are truly friendships that last long after the programme ends.

How has your degree been useful for your career?

First, this degree allows you to go in almost any direction with your career. Understanding the efficacy of policy interventions under various conditions will be useful regardless of whether you choose to enter government, private, non-profit or academic sectors upon graduation.

Second, in addition to providing me with knowledge of a vast array of environmental topics, this program taught me make connections across sectors and disciplines, which is an important skill in any profession.

Finally, completing this MSc has made me more effective at building and structuring arguments, engaging critically with a concept, and articulating my thoughts clearly and persuasively.

Sum up your LSE experience in 3 words:

Exciting, enlightening, & fun!
Alice Byers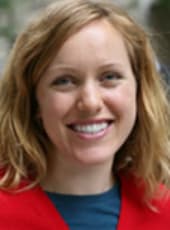 I chose LSE because it is the only programme that combines the interrelated and interdependent areas of regulation, policy, and planning, which makes it the most effective and exciting programme for environmental governance.

Studying with such a great group of people, and benefiting from the high quality of our lectures and tutors has made my world bigger and more interesting. It has made me aware of job opportunities and career paths that I would never have discovered otherwise, and given me the skills to take advantage of them. It has afforded me with the opportunity to attend lectures by world leaders in a variety of fields, and put me in touch with people who can help me achieve my academic and professional goals.
Rhonda de Freitas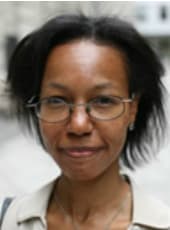 From an academic background in the natural sciences the format of the MSc programme seemed to have the right blend of theoretical and practical knowledge that would equip me to deal with real world issues.

With its research facilities and the ease of access to information - provided both by LSE and by the school's location in the centre of the city and its convenient proximity to other institutions and libraries, LSE seemed the appropriate place to achieve this.
My time at LSE has made me more aware of the importance of study skills and the need for discipline. After LSE I plan to work with a NGO focused on developing environmental policy and putting that policy to practical use.
Meaghan Krohn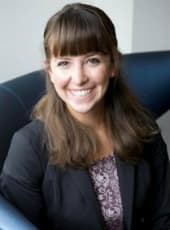 Environmental Defense Fund Climate Corps Fellow, Syniverse

I chose my degree subject at LSE because I thought it would best help me move in the career path of my choice. My undergraduate degree was entirely unrelated to what I now know I want to do, so I was looking for something to help me bridge that gap. Thusfar, LSE alumni events have helped me get a few interviews at one company and generally allowed me to meet interesting people who may be great resources for future career moves. LSE Careers has also been a great resource in helping me refine my resume. I wouldn't be where I am professionally without my degree from LSE.
Scholarships
The School recognises that the cost of living in London may be higher than in your home town or country, and we provide generous scholarships each year to home and overseas students.

LSE makes available over GBP 15 million annually in financial aid for its students. Around one quarter of our graduate students receive financial support from the School.

At master's level, the value of support given by LSE ranges in value from 10 per cent of the tuition fee to a full fees and maintenance award.

This programme is eligible for needs-based awards from LSE, including the Graduate Support Scheme, Master's Awards, and Anniversary Scholarships.

Selection for any funding opportunity is based on receipt of an offer for a place and submitting a Graduate Financial Support application, before the funding deadline.

In addition to our needs-based awards, LSE also makes available scholarships for students from specific regions of the world and awards for students studying specific subject areas.

Find out more about our financial support.