Economics (10)
History & Archaeology (19)
About the course
The MSc Economic History provides a historical and interdisciplinary perspective on important economic problems such as the causes of long-run economic development, the expansion of businesses and financial markets, the role of the government in the economy and the origins of globalization.
You will be able to choose from a wide range of elective courses in economic history, allowing you to compile a programme according to your interests and career goals. You will also complete a dissertation on an approved topic of your choice.
Read more about this course
Loading...
---
Entry Requirements
Visit the website for full details.
---
---
Open days
Where is London School of Economics and Political Science
---
Videos
---
Student Profile
Jake Dedoyard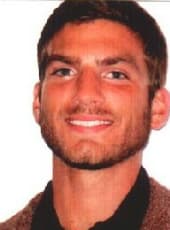 When looking for a graduate degree I was looking for a school that offered a world class curriculum located in an international metropolis. I had a pretty clear idea of what I was looking for and LSE's reputation and location made it an easy choice. London is a fantastic place for students; it is a city that can be all things to all people. More than any other global centre, London truly feels like the crossroads of the world. My favourite aspects of LSE are definitely the people and the location. I have found LSE to have an incredibly collegial atmosphere. The work is intense and all of my peers are talented, but there is a real esprit de corps that makes it a rewarding experience. The professors express a genuine interest in the students' learning, and I have probably learned as much by assimilation from the London environment as I have from the programme. Between the intellectual rigour of the classroom, the international student body, and the backdrop of London, LSE provides you with opportunities to challenge yourself in as many ways as you can dream up. I have had time to interact with accomplished peers and faculty who have challenged me to refine my thinking, to expand the scope of my knowledge and experience, and to understand the limits of what we can assess in the scope of social sciences. London has given me the chance to interact with world leaders, both in and outside the classroom, in the fields of finance, economics, and politics - those experiences are priceless.
Scholarships
The School recognises that the cost of living in London may be higher than in your home town or country, and we provide generous scholarships each year to home and overseas students.

LSE makes available over GBP 15 million annually in financial aid for its students. Around one quarter of our graduate students receive financial support from the School.

At master's level, the value of support given by LSE ranges in value from 10 per cent of the tuition fee to a full fees and maintenance award.

This programme is eligible for needs-based awards from LSE, including the Graduate Support Scheme, Master's Awards, and Anniversary Scholarships.

Selection for any funding opportunity is based on receipt of an offer for a place and submitting a Graduate Financial Support application, before the funding deadline.

In addition to our needs-based awards, LSE also makes available scholarships for students from specific regions of the world and awards for students studying specific subject areas.

Find out more about our financial support.