About the course
Read more about this course
Loading...
---
Entry Requirements
Upper second class honours (2:1) degree or equivalent in social science.

Competition for places at the School is high. This means that even if you meet our minimum entry requirement, this does not guarantee you an offer of admission.
---
Where is London School of Economics and Political Science
---
Videos
---
Student Profile(s)
Yiwen Li
My perfect day at LSE is as follows: attend a lecture by my favourite professor in the Economic History department; study on the second floor in the Library (plus check Facebook there!); have some Chinese food in the Brunch Bowl; go to my ballet class in Parish Hall and then listen to a public lecture! Maybe a little drink with friends before heading back home. I just love it! This one year programme has helped me to think like an economist, an historian, a globalist. It has also shaped my life goal: to become a global citizen. I get everything I want here; be it the famous professors, academic freedom, diverse social activities, or public debate about current hot political and economic issues. I am 'forced' to arrange my time more efficiently and distribute my resources more rationally – though you have access to everything here at LSE, there aren't enough hours in the day! LSE has taught me how to set priorities. The best thing about this year? That I got my dream job through a careers fair at LSE – once I graduate I will move to Los Angeles and work for one of the world's biggest investment management firms. It is a two year rotation programme for graduates – I will be working in six countries in two years. I can't think of anything more exciting than this.
Jake Dedoyard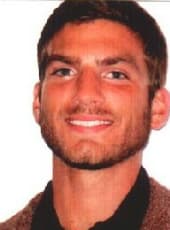 When looking for a graduate degree I was looking for a school that offered a world class curriculum located in an international metropolis. I had a pretty clear idea of what I was looking for and LSE's reputation and location made it an easy choice. London is a fantastic place for students; it is a city that can be all things to all people. More than any other global centre, London truly feels like the crossroads of the world. My favourite aspects of LSE are definitely the people and the location. I have found LSE to have an incredibly collegial atmosphere. The work is intense and all of my peers are talented, but there is a real esprit de corps that makes it a rewarding experience. The professors express a genuine interest in the students' learning, and I have probably learned as much by assimilation from the London environment as I have from the programme. Between the intellectual rigour of the classroom, the international student body, and the backdrop of London, LSE provides you with opportunities to challenge yourself in as many ways as you can dream up. I have had time to interact with accomplished peers and faculty who have challenged me to refine my thinking, to expand the scope of my knowledge and experience, and to understand the limits of what we can assess in the scope of social sciences. London has given me the chance to interact with world leaders, both in and outside the classroom, in the fields of finance, economics, and politics - those experiences are priceless.
Jacob Hipps
I worked in corporate finance from 2008-10 and witnessed the fall-out from the financial crisis. The experience prompted me to explore the economic theories supporting US policies. I became interested in the history of economic thought and LSE had the only dedicated program in this area.

I look back on my experience at LSE as a great watering of intellectual seeds. LSE was a year of tremendous intellectual growth. It is rare to be surrounded by folks who think deeply and instinctively and jump into well-reasoned debates. The greatest thing I took from the LSE, which applies to my career, is comfort in forming, defending, and reforming my views.