Doctor of Psychodynamic / Psychoanalytic Psychotherapy Clinical Practice (DPPClinPrac)
---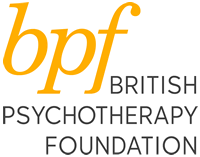 About the course
The Doctor of Psychodynamic/Psychoanalytic Psychotherapy Clinical Practice (DPPClinPrac) programme provides clinical training as either a Psychodynamic or a Psychoanalytic Psychotherapist, leading to professional registration with the British Psychoanalytic Council and post-graduate membership of the British Psychotherapy Fellowship. This is a new professional doctorate at the University of Exeter, that has clinical, academic and research components.
Read more about this course
Loading...
---
Entry Requirements
In order to be considered for the DPPClinPrac course you will normally be expected to meet all of the following criteria (or equivalent of):

An Honours degree and evidence of ability to work academically at Master's/Doctoral level.

Experience of working with people in a way that is relevant to clinical psychotherapeutic work, often a professional mental health qualification and/or experience or equivalent.

Experience of personal therapy of a kind approved by the programme staff according to the British Psychoanalytic Council (BPC) professional regulator's guidelines.
---
Open days

Come along to learn about our highly-respected psychotherapy training programmes, and what life as a bpf-trainee is like. 

Whether you are at the start of your journey into the world of psychotherapy, or looking to pursue further specialist training, we can help you make the right decision about your training path. 

During the day you will have the opportunity to meet with our bpf course leaders, and to learn about our professional qualifications, academic degrees, and shorter pre-qualification courses. 

Please save the day and register your attendance by clicking the button above. We will be in touch with more details of the day and what to expect shortly. 
Location
37 Mapesbury Road, London NW2 4HJ, United Kingdom
Web
https://www.britishpsychotherapyfoundation.org.uk/civicrm/event/info?id=522&reset=1
Contact
Where is British Psychotherapy Foundation