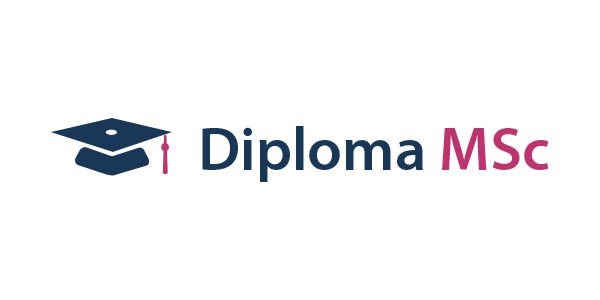 About the course
The online master's in diabetes provides a progression route for graduates of the Postgraduate Diploma.
Read more about this course
Loading...
---
Entry Requirements
Entry to the two year MSc diabetes will require successful completion of the Diabetes Postgraduate Diploma (120 credits). This can be from Diploma MSc, the University of South Wales or another UK university (having completed similar modules). We can discuss this with you during your application.

Individuals who have not completed the postgraduate diploma can apply for the master's in diabetes as a two year course consisting of eight modules (180 credits) with the first 120 credits deriving from the postgraduate diploma.

Entry requirements for the two-year course are as for the Postgraduate Diploma.
---
Fees
£3,900 (1 year)
£8,880 (2 years)
Send an enquiry to Learna | Diploma MSc
Please correct the errors indicated below to send your enquiry
The information you submit to Learna | Diploma MSc will only be used by them or their data partners to deal with your enquiry, according to their privacy notice. For more information on how we use and store your data, please read our privacy statement.
Where is Learna | Diploma MSc
---
Videos
---
Student Profile(s)
Gaynor Jones MSc, DSN (GB)
Why did you choose to study Postgraduate Diploma in Diabetes at the University of South Wales?

I have always studied at University of South Wales. I have always found the tutors very supportive. I chose distance learning as I felt that it best suited my needs at the time to fit in with my work/life commitments.

How did you find the online learning?

I found it extremely challenging and tiring but an interesting way of learning. Sharing experiences with other professionals from other countries was very interesting.

What was the highlight of the course?

Passing each module (so far).
Good team spirit all round.
Knowledgeable tutors.
Benefit of sharing experiences with multi-professional people.
Isaac Solane MSc (ZA)
Why did you choose to study Postgraduate Diploma in Diabetes at the University of South Wales?

I think I was spurred on by the PGDip - Diabetes Course. So I thougth it best to continue empowering myself, within the Diabetes field.

How did you find the online learning?

The online learning has been fascinating, interesting but very challenging.It sort of compelled one to explore many avenues, in search of the relevant data,for the task at hand.

What was the highlight of the course?

Witnessing the manner in which the course has been co-ordinated, ie, being involved in a number of different activities: Postings, Group acvities, Individual Group activities and Individual portfolios, with all these running concurrently and therefore ensuring that the student always remained busy.
Dr Nirmalan Gopakumar MSc (IN)
Why did you choose to study Postgraduate Diploma in Diabetes at the University of South Wales?

This was a field in which I wanted to get the maximum benefit from a good and reputed University. I heard of this University from the net and also from some of my friends who undertook the course from Cardiff. I found the time frame of one year very attractive considering my age and time while at work. The teaching staff were good and reputed clinicians. The students also came from all over the world, making the interaction very informative from others cultural point of view.

How did you find the online learning?

It was so overwhelming at the start. Due to some technical problems I had to start 3 weeks late into the course. By then the course module discussions had galloped so far ahead, I was just unable to cope with the load. I had to opt for pulling out. But, the administrative team called me up in no time and coaxed me into suspending module 1 and rejoining module 2 when it opened.

The learning was as if in a class. There were plenty of healthy discussions and arguments which stimulated the way of thinking. It also helped me critically evaluate my way of studying, how to present the knowledge in one's own language. It also helped me to view others' viewpoints and how they criticised my viewpoints thereby improving my knowledge.

The learning also improved my skills at referencing and hunting for knowledge. The tutors set me literally running around from cover to cover in an effort to do better each time. All this was being marked based on the responses to the questions thrown by the others or the tutors.

I do agree the time was quite tight considering the depth of the subject. But, learning is a never ending process.
Dr Kevin Fernando MSc (BR)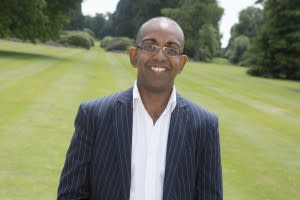 When I became a GP Partner at North Berwick Centre, I also became lead GP for diabetes within the practice, which was the responsibility of my predecessor. Therefore, I decided to undertake the postgraduate diploma in diabetes to further my knowledge and management of diabetes. Little did I know that the diploma and subsequent MSc were going to be significant stepping stones in my medical career.

Both the diploma and MSc were invaluable in terms of expanding my knowledge and management of diabetes, but also enhanced my critical thinking and writing skills. I have to admit I underestimated the time commitment required for the courses but my enhanced knowledge and skill set were worth every (late night) minute. I presented a poster of my MSc thesis (CanT2DM be reversed with VLCDs: A Systematic Review) at the National Primary Care Diabetes Society conference in Birmingham during November 2015 and have been invited on numerous occasions to present my results at diabetes meetings.

As a result of my studying, opportunities arose to become involved in our local Diabetes Managed Clinical Network and also professional education. I soon found myself lead GP for diabetes for my local geographic area comprising 100,000 patients. I was invited to deliver a plenary session at the 2012 Scottish Primary Care Diabetes Conference and have been invited back every year. During 2015 I was elected to the Primary Care Diabetes Society national committee and also appointed a Diabetes UK Clinical Champion, as well as awarded Fellowship of the Royal College of Physicians of Edinburgh for my work in diabetes professional education.
Rutu Dave MSc, Tutor (IN)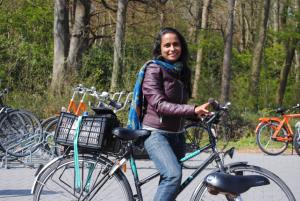 Having completed my Postgraduate diploma in dietetics I started working with an endocrinologist not knowing that the field of "diabetes education "existed. As I started to work in this field, over a period of time I felt the need of formal education that would enhance my practical experience at work.

After reviewing a number of courses I decided to pursue the PG diploma course with Diploma MSc as it offered a structured well-planned curriculum and an opportunity to experience global interaction. Most importantly it offered flexibility to pursue a masters degree which I hope will help me plan my Ph.D program.

Initially, I found the course work to be very difficult as my earlier education did not involve evidence-based writing or referencing. But as time passed and with a lot of motivation and assistance from the tutors I was able to grasp the system and was delighted when I was approached by one of my colleagues to co-write a paper.

Having had the thought we turned to our course director for further guidance. Not only were we encouraged, but helped in every way from establishing contact with the publishing journal to critically reviewing the proposed paper. We were mentored and guided through the whole process.

When I enrolled into the course I had no idea about the opportunities it would provide me with. Having my first paper published through this course helped me overcome my apprehensions of academic writing and made me more confident to pursue it further.
Dr Mohamed Aly Elsherif MSc (QA)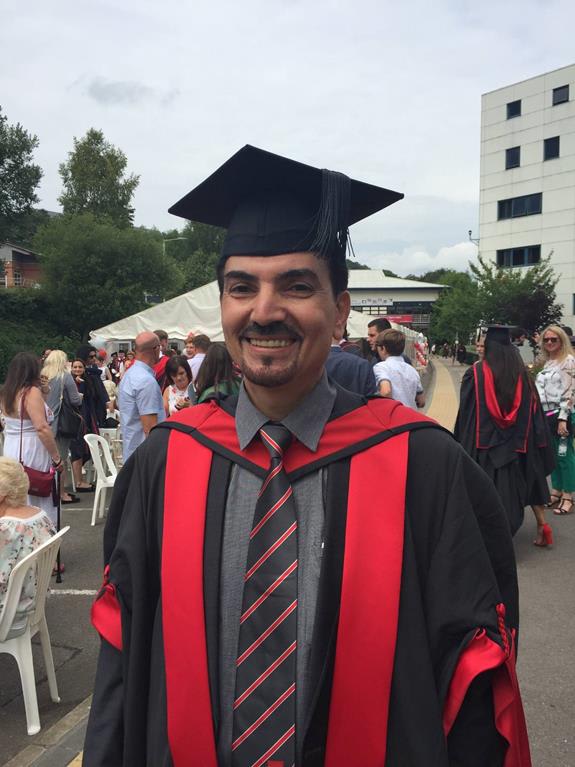 Dr Elsherif is a practising endocrinologist in Dubai and wanted to formalise his knowledge by becoming certified in his specialty. At his Graduation Ceremony he explained why he chose Diploma MSc's MSc in Endocrinology: "I was recommended the course by a friend who had completed it and when I researched online the course looked very valuable. The fact I could complete the MSc in Endocrinology in 1 year made the course even more attractive."

Having not studied online before, Dr Elsherif initially found virtual learning strange and challenging to adapt to, but with the help of the Student Support Team, he quickly realised how useful it can be: "The Student Support Team played a key role in motivating me and showing me how learning online has some key benefits that make progressing your career alongside your job possible."

Now Dr Elsherif in turn is more than happy to make the same recommendation as his friend: "As a doctor you are always learning, expanding your knowledge and upgrading your education, and this course's content and online nature is wonderful. Being able to learn alongside work is ideal as you can fit it around work schedules and implement what you're learning in clinic."
Dr Hemanta Gogoi MSc (IN)
The University of South Wales is an institution of repute, a chance to study under this University is an achievement in itself
Dr Fizzah Saeed MSc (SA)
"I would highly recommend this course as it will help in enhancing knowledge on the subject."
Christine Manga MSc, Nurse (ZA)
The course really made me look at things differently. I now do a lot more research into a topic as I now have the knowledge and skills to understand and choose articles for reviewing. It broadened my knowledge hugely. Being able to do the work at my convenience was fantastic. Doing group work made you approach topics from various angles. Made me think more laterally.