About the course
The MSc in Development Studies provides you with high-quality academic training in development studies, using contemporary theory in the social sciences to understand the processes, policy and practice of development.
No field in contemporary social science is more challenging and exciting than the study of development – the processes involved in overcoming poverty and creating healthy, wealthy and sustainable societies.
Read more about this course
Loading...
---
Entry Requirements
Visit the website for full details.
---
---
Where is London School of Economics and Political Science
---
Videos
---
Student Profile(s)
Michael Canares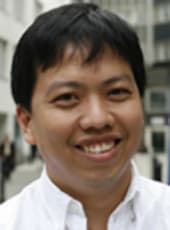 The Development Studies programme at LSE is very interdisciplinary, multi-cultural and pragmatic. It allows meaningful conversation between different disciplines – among economists, anthropologists, political scientists, and even those in the hard sciences. Most importantly, the programme highlights the link between theory and practice. Development theory, poverty, local politics, rural development, and development assistance, among others, are ably captured by the programme and are taught by experts in the field, and there is also a great richness of academic activities outside the classroom – especially the guest lectures, forums and debates that LSE holds or sponsors. I have never worked in such a multi-cultural environment before. My travels in the past have taught me that there is so much to learn from other cultures. I looked into LSE's enrolment statistics and saw the promise of learning not only in a multi-disciplinary but also a multi-cultural environment. Also, studying here is both a convenient and exciting experience – convenient in the sense that all materials for an effective and efficient academic experience are within reach, and exciting because this academic experience is set against a backdrop of arts, music and history. The fellowship I received from the Ford Foundation requires me to serve my country after I graduate. I will go back to the university where I teach and continue to serve its Centre for Local Governance.
Adam Hyde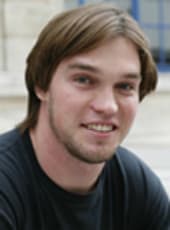 LSE embodies exactly what I want in an education: a practical base, a support structure geared at facilitating open study and engagement in the world, and a mentality that fosters innovation, leadership and action. LSE has focussed me, disciplined me and, most importantly, given me the confidence and ability to achieve whatever it is I set my sights on. Never have I been surrounded by so many motivated people. In the societies I have joined, in my seminars, and generally in conversation, there is the constant challenge to the status quo. The friends I have made from all parts of the world and their intelligence, capacity to achieve and compassion is constantly inspiring and motivating. The fundamental importance, intensity and quality of the subjects offered within the Department of International Development is giving me a great base and confidence to achieve all I hope to achieve in the future. It is really exciting and hopefully we can all make some positive contribution in coming years.

Shaina Hasan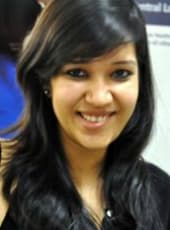 Prior to LSE, I was working as a Marketing Executive in the media industry. I have always been interested in working in the development sector and I decided to pursue a degree in Development Studies. My graduate study in development was a one year expedition of self-discovery that transformed my life completely. Upon graduation, I applied for an internship programme at UN ESCAP, Thailand and was luckily accepted. I took up another internship offer at The United Nations Office for REDD+ Coordination in Indonesia (UNORCID) in Jakarta to work on REDD+ mechanisms in Indonesia. While I was working as an intern in Jakarta, I received an email from my senior in ESCAP asking if I would be interested in accepting an assignment at UN ESCAP. The answer was an immediate yes!
Scholarships
The School recognises that the cost of living in London may be higher than in your home town or country, and we provide generous scholarships each year to home and overseas students.

LSE makes available over GBP 15 million annually in financial aid for its students. Around one quarter of our graduate students receive financial support from the School.

At master's level, the value of support given by LSE ranges in value from 10 per cent of the tuition fee to a full fees and maintenance award.

This programme is eligible for needs-based awards from LSE, including the Graduate Support Scheme, Master's Awards, and Anniversary Scholarships.

Selection for any funding opportunity is based on receipt of an offer for a place and submitting a Graduate Financial Support application, before the funding deadline.

In addition to our needs-based awards, LSE also makes available scholarships for students from specific regions of the world and awards for students studying specific subject areas.

Find out more about our financial support.