Development Management MSc
---

About the course
Read more about this course
Loading...
---
Entry Requirements
Upper second class honours (2:1) degree or equivalent in any discipline, with social science or humanities an advantage.

Competition for places at the School is high. This means that even if you meet the minimum entry requirement, this does not guarantee you an offer of admission.
---
Where is London School of Economics and Political Science
---
Videos
---
Student Profile(s)
Dustin R. Daniels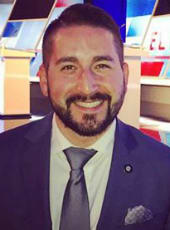 I chose LSE because of the internationally recognized academic programs and its preeminent position among social science research institutions around the world. I look back on my time at LSE very favorably. In addition to loving my academic experience, the opportunity to build relationships with some of the most accomplished students from around the world was truly edifying.

At LSE, I worked on two live consultancy projects focused on financial development in Sub-Saharan Africa, and social innovation in Sri Lanka. I now work in the Mayor's Office in the Capital City of the State of Florida, the country's third largest state. I also serve as a lecturer in the College of Social Sciences and Public Policy at Florida State University.
Fiona Imbali
The MSc Development Management is an interdisciplinary programme covering an array of development issues. I have gained many insights as to why nations fail, from both geographical and institutional perspectives. LSE is one of the top universities in the world and I am taught by some of the best brains in development. I have been lectured by Teddy Brett, Jean-Paul Faguet and Elliot Green amongst others.
Laetitia Pancrazi
In April (2018), I will be joining the Ashford Borough Council, where I will develop and implement their sustainable development strategy as their Environmental Project Manager. My MSc in Development Management provided me with the analytical skills, leadership capacities as well as in-depth knowledge about development policies to confidently undertake such a role. I will also be a Public Practice Associate where I will join a multidisciplinary cohort of built environment professionals to conduct collective research. I am thrilled to be using the rigorous research methods and critical thinking capabilities I was taught at the LSE to contribute to the fields of urban development and planning. My teachers and fellow students were, and continue to be, constant inspiration to grow, learn, and help shape a better world.
Thomas Pieper
Having worked 8 years in business consulting and pharmaceuticals, I wanted to pursue a career change for quite some time. After several job applications, I thought another master's program could pave the way. It turned out that the LSE Development Management program was the only program with a real-live consultancy assignment, which was a perfect match for me, since I didn´t want to purely do academic studies. It turned out to be one of the best year´s in my life so far, getting completely new insights, food for thought and especially meeting these great people across all the globe and various backgrounds.

Now implementing education projects across all continents for the European Commission or the GIZ (German Development Corporation), I´m not only able to relate back to the things I learned at LSE, but also to access this tremendously rich network of my former fellow students, working in different areas of development. Just last week, when I visited a conference on digitalization and development in Geneva, one of my former friends at LSE lead one of the workshops there. All in all a very enriching and exciting experience I recommend to everyone either changing careers or early pursuing the development corporation path.


Josianne Galea Baron
After graduating from the MSc Development Management in 2016, I joined the NCD Alliance, a civil society coalition tackling noncommunicable diseases globally as a capacity development officer, working directly with grassroots advocacy organisations in East Africa and elsewhere. Currently, I am a Children's Rights and Business Specialist at Unicef UK, working to ensure UK businesses respect and promote children's rights at home and abroad. Throughout this time, I have found the skills and confidence that I gained during my studies at the LSE International Development department to be an invaluable asset. Over and above the content of the classes and extracurricular opportunities available, the chance to join a community of fellow students - each with their own fascinating experiences and perspectives on development issues - was (and continues to be) a great source of knowledge and friendship.