About the course
Comparative politics is the comparative study of political systems. The MSc Comparative Politics looks for sophisticated analytical answers to basic political questions: Why are some countries democratic while others are not? Why are some countries torn by ethnic conflict? Do constitutions matter?
Read more about this course
Loading...
---
Entry Requirements
Upper second class honours degree (2:1) or equivalent in any discipline with a considered interest in the area covered by the MSc.

Competition for places at the School is high. This means that even if you meet the minimum entry requirement, this does not guarantee you an offer of admission.
---
Where is London School of Economics and Political Science
---
Videos
---
Student Profile(s)
David Carpy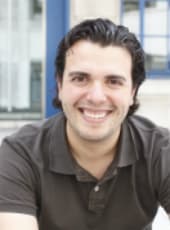 LSE is one of the most reputable schools in the world and I decided to study a master's programme here because I wanted to learn from the best of the best. After more than 7 years outside the classroom, the experience of being at LSE has reignited my interest in academia.

At the beginning I was afraid of studying Latin America outside the region, but the MSc Comparative Politics has demonstrated that coming here was the right choice. The freedom I had in choosing my courses has shown me that I can learn more about my home region and learn new tools to understand it without being there.

The two most important things I value about LSE are the academic staff and the multicultural student body.

The lecturers supply us with in-depth information on our topics and are always available to provide help should we need it. I once read that 80 per cent of the School's graduate students come from overseas, and this says a lot about LSE's reputation all over the world as a leading institution.

I have had the opportunity to participate in the Mexican Society, and have attended public lectures given by Bolivian vice-president Alvaro Garcia Linera, as well as the former president of Bolivia, Carlos Mesa. I have also attended presentations by LSE Ideas, a centre for the study of international affairs, diplomacy and grand strategy. These talks have provided me with further information about current academic debates.

After my studies I would like to return to my home country of Mexico. Returning will be hard, but I feel the experience of studying at LSE will allow me to enter into a career in consultancy either in the public or private sector.
Amal Safi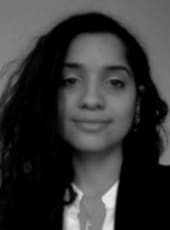 I chose LSE to have some credibility as a person passionate about political science. I chose my degree in Comparative Politics, Politics and Market stream, because I am very curious to analyse and understand the relationships between the state and the market and assess how it can be improved for more justice and sustainability. It was definitely the best year of my whole life because I learnt so much. Despite the fact that it was stressful, intense and scary when I used to think about the final exams, I miss it so much now and I wish I could go back.
Bernado Jurema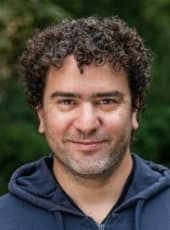 I initially chose the LSE for academic purposes, because it is such a respected institution and also because of the programme of my degree. I soon came to realise that this was only part of it. Living in London, with all that it has to offer, was just as, if not more, important. It opened doors and new opportunities that I would never have had elsewhere. I would encourage students to take advantage of the fact that you are in London. Most organisations, NGOs, think-tanks and so on have some sort of office or representation there. And the LSE 'label' helps immensely, so make use of it.

I am thankful for my time at the LSE. I have learned a great deal, both in terms of content as well as in research skills. It broadened my horizons, it greatly extended my network connections and I made great friends with whom I keep in contact to this day.