About the course
The study of Commercial Law at the University of Birmingham provides students with an excellent opportunity to understand the principles and challenges of commercial transactions and the regulatory regime for business. The programme is ideally suited to those wishing to specialise in English commercial law, with modules available that draw on the School's leading reputation for excellence in research and teaching in this area. This pathway enables you to develop expertise in a range of commercial law subjects, providing you with a strong foundation for your future career.
Commerce and trade exert some of the most powerful influences on human activity, and commercial relationships reflect a constantly evolving world.
Read more about this course
Loading...
---
Entry Requirements
Applicants should have a good Honours degree in law, or a degree in another discipline augmented with a pass in the Common Professional Examination.
---
Send an enquiry to University of Birmingham
Please correct the errors indicated below to send your enquiry
The information you submit to University of Birmingham will only be used by them or their data partners to deal with your enquiry, according to their privacy notice. For more information on how we use and store your data, please read our privacy statement.
Where is University of Birmingham
---
Videos
---
Student Profile(s)
Sebastian Woschech
As one of the leading universities, nationally as well as internationally, Birmingham's reputation easily extends to Germany and beyond. Having consulted former students and the academic staff of my previous university my impression of the intellectually challenging atmosphere at the University of Birmingham was confirmed. The strong focus on the international commercial aspects of the law and the strong European emphasis were the decisive factors for my decision to study at Birmingham. A further pull-factor was the possibility to attend the LLM programme previous to the first German state Examination.

The International Commercial Law course offers a wide variety of seminars on this subject area. Particularly exciting was that these seminars were not only taught by leading academics but also by internationally renowned practitioners in this field of law. The opportunity to visit Vienna for a week in order to represent the University at the world's biggest Mooting Competition was a once in a lifetime experience and perfectly complimented the range of seminars.

Birmingham's active student community and a huge variety of different societies to cater to everybody's interests speak for themselves. Made possible by the proximity of student accommodation to the campus, university-life in Birmingham does not end when the "bell rings".

Being the second biggest city in the UK after London, Birmingham has a lot to offer. Leisure activities, shopping facilities and an astonishing variety of cultural offers paired with an emerging sense of internationality make Birmingham what it is:

Currently I am still studying law in Germany to complete the first state examination. However, having studied in Birmingham has already changed my future. The intellectually challenging discussions in class paired with a commercial real-life approach to legal problems have shaped my way of thinking. My wish to work as a solicitor for an international law-firm certainly became tangible by studying at the University of Birmingham. Having been approached by several international and German law-firms and having been invited to some very nice dinners in Birmingham and London certainly is one positive side-effect of studying at an institution of such a reputation.

The University's heraldic motto: "Per Ardua Ad Alta" particularly holds true for a career in Law. Certainly it is not the easiest career and it demands for great dedication and perseverance. However, who is willing to pursue this career with great vigour will certainly be rewarded. Just as the motto states: Through hard work, great heights are achieved.

Soren Bottger
I chose Birmingham because of its strong emphasis on European law ... the teachers encourage discussion in class based on well thought out and interesting reading lists. To broaden their studies, students are also welcome to attend the undergraduate European Law. Birmingham is the perfect University for every international student: the Law School is in the middle of the campus in close range to all facilities. Birmingham is England's second city and life never gets boring.

After my studies in Birmingham and my submission to the German bar, I worked in a Singapore law firm as a Registered Foreign Lawyer advising German investors venturing into Asia. Subsequently, I joined a law firm in Berlin advising international hotel corporations as well as numerous other international investors. The majority of our correspondence with clients is in English.

Our clients mostly have a common law background so we explain the particularities of German and European Law. Without my studies in Birmingham, I would not be able to compare the two approaches or explain them so well. My studies in Birmingham have given me a true international background and a valuable understanding of both common law and European law. The knowledge
and legal understanding that I gained in Birmingham is very valuable to my everyday work as a lawyer.

I found that employers in both Asia and Europe thought very highly of the LLM and Birmingham. I can say with confidence that my studies in Birmingham greatly assisted my career, and I wouldn't be where I am today without the LLM.'

Frances Gwilliam
'I am only half-way through my LLM course but I can tell you that it is fascinating, challenging and hard work! I completed an undergraduate law degree at Cambridge. I really enjoyed the justice aspects of that degree and wanted to continue my studies, so I chose Birmingham Law School because it offers a specialist LLM in Criminal Law and Criminal Justice.

From the first day it was clear I was going to be spending a lot of time in the library! I chose four modules from a broad range and I have a fortnightly seminar in each one. For every seminar, reading is set, often with questions that will be discussed in class. The seminars have been intellectually stimulating and a great opportunity to try out ideas, to debate issues that have arisen from the reading and to be taught by some highly respected academics.

The highlight of the first term was undoubtedly a visit to the Criminal Cases Review Commission in Birmingham for a guest lecture. Every student has to write a dissertation as part of their LLM and at the moment I am researching mine. It is exciting to be able to look at one aspect of the course that has particularly grabbed my attention, although it is also a bit daunting. An LLM degree is not like an undergraduate degree: the onus is very much on you to develop ideas, do the reading and then ask questions. However, the academic staff are always keen to help and I have found my teachers and the support staff only too willing to answer queries and assist with my study.

Should you study an LLM at Birmingham? Definitely! I will not lie, it is hard work, but I have met some great people, had a lot of fun and have loved having the chance to study in a great city, challenging myself intellectually and focussing on an area of law that I am passionate about.'

Jolanda Muller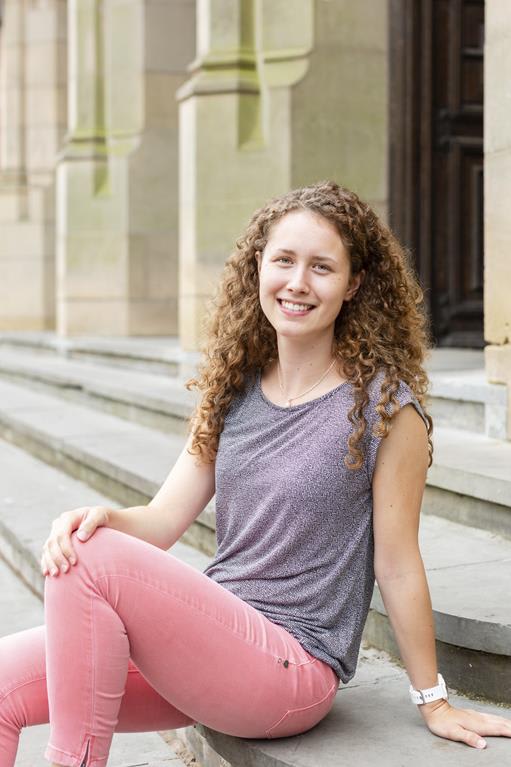 Why did you choose the LLM at the University of Birmingham?

"The LLM at the University of Birmingham convinced me because of its wide range in modules offered. I liked how one can choose a specialised pathway or simply enrol in any module one likes.

What has been the highlight of your programme?

"The highlight of my LLM programme has been the whole second semester. I loved all my modules, and, in a way, they all were connected to each other! Studying subjects that were all very close to my chosen pathway, International Commercial Law, I always noticed similar issues coming up and case law that was relevant for several areas of law."

What have you learnt from your programme?

"The LLM programme has taught me to think critically about law. Policy discussions make up a large part of the seminars – the substantive law is usually expected to be learnt from the reading materials over the week."

What is life like as a student at the University of Birmingham?

"As a student at the University of Birmingham, you study on a large and pretty campus that provides everything a student needs: Lecture halls and seminar rooms (obviously!), a fancy new library, food for any time of day, coffee, and a really well equipped sports centre with many cool sports club offers."

Marsha Shaanika
Why did you choose the LLM at the University of Birmingham?

"I chose to study the LLM at Birmingham because I was attracted to the flexibility the programme offered. I had the option to choose from various pathways, a great selection of modules, and even the ability to take a module from the Political Science department."

What has been the highlight of your programme?

"The highlight of my programme has been the opportunities I've been given outside of study. Through the Law School newsletter, I have been alerted to volunteer research opportunities, and Pro Bono work. I have also been able to engage in part-time work and attend a few conferences. This year the law school held it's first-ever Annual Research Conference, and I felt like a proper scholar!"

What have you learnt from your programme?

"Thanks to my programme, I am a confident academic researcher with a deeper understanding of Public International Law. This programme has also contributed to my personal development and has also increased my confidence in my non-academic affairs. The ability to operate autonomously, the specialist knowledge, and the confidence I have gained will be sure to aid me as I make the transition into the job market."

What is life like as a student at the University of Birmingham?

"Being a postgraduate student at the University of Birmingham means being a part of a diverse and well-represented student body. Postgraduate life may be a lot quieter but I have still been able to have an active social life with my peers."

Scholarships
The College of Arts and Law is pleased to offer a number of Home fees-only scholarships for candidates wishing to study full- and part-time masters-level courses from September 2022.

Applications are welcome from UK, EU and Overseas students wishing to study any discipline within the College's five schools:

English, Drama, American and Creative Studies
History and Cultures
Languages, Cultures, Art History and Music
Law
Philosophy, Theology and Religion

These awards cover one year's tuition fees at UK/EU rates for full-time applicants, or two years part-time.
Value of Scholarship(s)
TBC
Eligibility
These awards are open to UK, EU and Overseas students, studying full-time or part-time campus-based masters-level programmes in the College of Arts and Law.

They are available to students who commence their study at the start of the 2022 academic year. These awards are not available to current Masters students.

International students are eligible to apply, and will receive a reduction in tuition fees equivalent to the Home rate if successful.

Applications for funding can only be considered alongside an application to study.
Application Procedure
In order to apply, you must have completed an application to study. You will then need to complete our online application form. Your application must also be supported by two references.

For detailed advice and to complete the online application form, please visit our College of Arts and Law scholarships how to apply page: https://www.birmingham.ac.uk/schools/calgs/scholarships/cal-masters-scholarships-howtoapply.aspx

The deadline for applying is Monday 21 March 2022 at 4pm.

By applying, you will be automatically considered for relevant College of Arts and Law scholarships. Only complete applications submitted before the deadline will be considered.