Clinical Embryology and Assisted Reproduction Technology - MSc/PGDip
---

About the course
This vocational training course is for recent biology, biomedical, biochemistry and medical graduates who want to develop a career in the field of clinical embryology and assisted reproductive technology (ART) and/or the associated reproductive sciences.
It provides a detailed knowledge of the underpinning theory and practices and is a laboratory-based science degree not a clinically-based infertility treatment course.
Make an impact
Our course is designed to provide the breadth of practical training to prepare you for a career working in a field that gives you the chance to make a real difference to people's lives. You'll be instructed by leading experts who bring the latest research findings into their teaching.
Read more about this course
Loading...
---
Entry Requirements
A bachelor degree with a 2:2 (hons) in an appropriate biological, biomedical or veterinary science subject, medicine or healthcare sciences, or equivalent qualification.

Your experience in laboratory related settings will be considered but you do not have to demonstrate any set number of hours or competency.
---
Send an enquiry to University of Leeds
Please correct the errors indicated below to send your enquiry
The information you submit to University of Leeds will only be used by them or their data partners to deal with your enquiry, according to their privacy notice. For more information on how we use and store your data, please read our privacy statement.
Chat to a Student Ambassador
Our student ambassadors are the best people to tell you about what studying at University of Leeds is like.

Chat to a student now
Where is University of Leeds
---
Student Profile(s)
Jignasha Parmar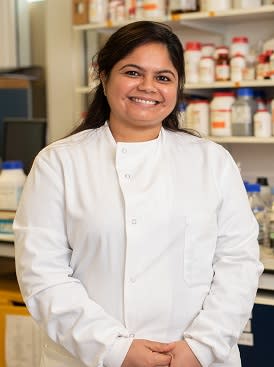 I had researched a few universities in the UK, Australia and at Scotland before deciding on the University of Leeds. The main reason for selecting this course at Leeds foremost was the faculty (who are pioneers in the field), secondly, it was the practical aspect of the course, which no other university reciprocates, its unique to the course I had chosen.

From lecturers to the tutorials and practical sessions in the LIGHT lab, everything was above I had ever imagined. Our coursework was very inclusive and comprehensive at the same time, giving every student an opportunity for analysing, logical reasoning and critical thinking in science. It gave a new perspective of looking at science altogether.

The highlights of the course are firstly the hands on experience in the Lab, the tutorial section after completion of each module (especially Helen's tutorial) the exit cards of Dr Matt's lecturers, the feedback sessions with the faculty, and above all the workshops of module 6.

My research proposal was designed to understand the dynamics of intracellular pathways in human primordial follicular activation for fertility preservation. My optional research project was on Microfluidics.

The research proposal gave me an opportunity for ambitious thinking, it enlarged my vision in understanding and critically analysing scientific literature as well as I could design a near to ideal experimental study. The optional research project on Microfluidics acquainted me towards new developing technology in embryo culture systems. Working on the device was surreal, the interaction and knowledge shared by Dr Virginia on device making and visiting her lab for the same was supreme.

If the rating was from 1-10 for the research proposal, I would rate it 10/10. It has enhanced my own experience in understanding how research is being conducted of which I was ignorant always.

The student aiming to join the same course need to understand that the course is not about the theory, to understand the key concepts it's important to have a hand on experience with actual issues which only the course at the University of Leeds provide. The faculty, their teaching methods and interaction with students in superior.

My ambitious for the future are to return to my home country and work as an ART specialist.
Ian Muusha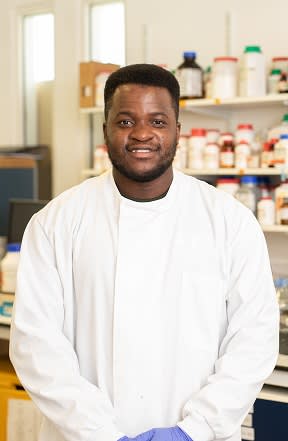 Why did you choose to come to Leeds University to study the above course?

I came to Leeds because the course came highly recommended to me by one of my friends. Not only this, but I was also looking forward to working with and learning from a whole ensemble of professionals in their respective fields in the world of ART. Apart from the academic perspective of the course, I was also looking forward to the great night life in Leeds, as well as the amazing student community at the university.

What did you enjoy about your course?

The fact that on top of the theory side of the course, we also got hands-on practical experience in some of the most used ART procedures such as in vitro fertilisation (IVF) and intracytoplasmic sperm injection (ICSI). Both the support staff and the teaching staff were always on hand to help with any problems or challenges faced. After each practical series, we had to complete a reflective log which was very instrumental in identifying any areas that needed improving. Further, the reflective log was very useful when I went for my interview, and my interviewer (now my boss) was extremely impressed by the work we carry out!

What have been the highlights of the course?

What I love most about the course, and really can be said about the whole of Leeds University, is the diversity! Meeting people from different parts of the world from all sorts of backgrounds has really been eye-opening. Additionally, we all bring different levels of skills and knowledge and learn from each other, which has truly been a humbling experience.

What is your research project on and what has it involved?

My research thesis was based on the effects of different techniques of cryopreservation (slow-freezing and vitrification) on the epigenetic reprogramming events that take place during early development of the preimplantation embryo. These critical events are essential for normal development and normal gene expression.

How do you think doing a research project has benefited/will benefit you in the future?

As the techniques for cryopreservation keep on improving, it is extremely important that we know the direct effects these techniques have on normal embryonic development.
Celia Espinilla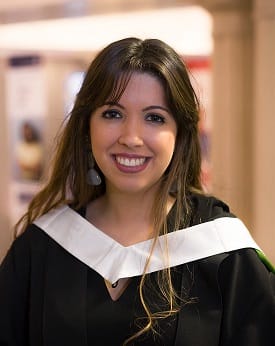 After graduating I started working for a private clinic in East London as a Scientific Practitioner which will gave me the basis of how a clinic works. The job involves semen analysis, sperm preparation, sperm cryopreservation, thawing, supporting the embryology team in witnessing, consent forms and administrative tasks. The masters course gave me the theoretical background needed to understand this field but more importantly, it taught me how to critically assess new technologies, devices or any new findings. Furthermore, this critical thinking is combined with the high number of practical session that are held during the year and research project which gives you the confidence needed to perform ART techniques.

Being Spanish and having studied in Spain posed a challenge in the beginning as teaching, assignments and exams are held in a different way. However, it was an interesting experience where I learnt how to write essays, explore, critically thinking and assess different topics related to embryology and ART. Every practical session with its reflective log attached was a challenge in itself. This is the moment when you have the opportunity to develop the skills that later on will be truly valuable when working in an IVF lab, understanding the reason why those techniques are different to improve your results or acknowledging your mistakes, allowing you to learn from them in the next practical.

During practicals, teachers are always available to help you out with any problems that arise or any doubts about how the technique or protocol should be done. Furthermore, Phil our lab technician is always around with a big smile ready to jump into action when needed. This environment creates a demanding but friendly atmosphere which helps you not to be worried about making a mistake and learning from it.

ART has a practical component reason why facilities as the laboratory are of importance. During the course, you have your own station and own lab material, so you don't need to share. Animal tissue used was fresh and available for each student this allows you to practice every technique on an individual basis and with the option of repeating it to improve. Definitely being able to have your own material and working station makes the learning experience richer. In addition to this, there is plenty of online learning resources and unlimited access to the most recent articles and scientific material through the online library.
Kevin Leandro Sandi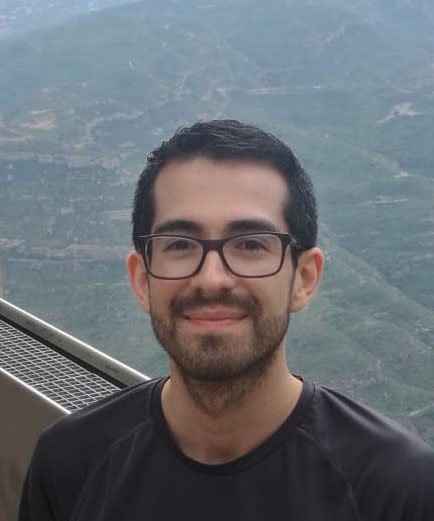 The course offered by the University of Leeds best condenses the key theoretical and practical hands-on skills required to pursue a post as a clinical embryologist. Importantly, the course, unlike other similar courses elsewhere offered dedicated modules to the areas of IVF and embryo culture, micromanipulation, cryopreservation, and law and ethics for embryologists.

The progression of contents covered by the theoretical modules provided a solid foundation regarding the basic science which the current applications of clinical embryology and ART are based. Likewise, the laboratory sessions started early on during the course and continued throughout the course, following a coherent and orderly series of practical's that seamlessly increased in technical complexity, thereby allowing for sufficient time to gain confidence and dexterity at them. The different assessment methods used in the modules (essays, reflective logs, laboratory design group project) enhanced the learning experience and prepared me well for the written examinations and for the write up and presentation of the research project.

The lectures delivered by experts in their fields, such as those given by guests Dr Kay Elder, Dr Siobhan Sen Gupta and Professor Helen Picton, as well as the numerous lectures throughout the course delivered by Dr Matthew Cotterill, who has both experience in the research and clinical areas of embryology and ART, elevated the quality of teaching of the course. Another highlight was the group project, in which fictitious IVF clinic was devised in its entirety (from floorplan to construction materials and equipment). This assignment fully immersed me in a rather important facet of clinical embryologists, as the peculiarities and lability of human gametes and embryos demand a careful design and hence the active involvement of clinical embryologist. As a matter of fact, this project has been of utmost utility in my current job, given the limited experience in my home country at setting up new IVF units.

Since my return to Costa Rica, I have been involved in the planning of the first IVF unit run by the Social Security Fund of Costa Rica (CCSS), which is due to open mid-2019. I am most looking forward to participating in the first IVF cycles at our brand-new clinic and being part of a new chapter in ART in my country.