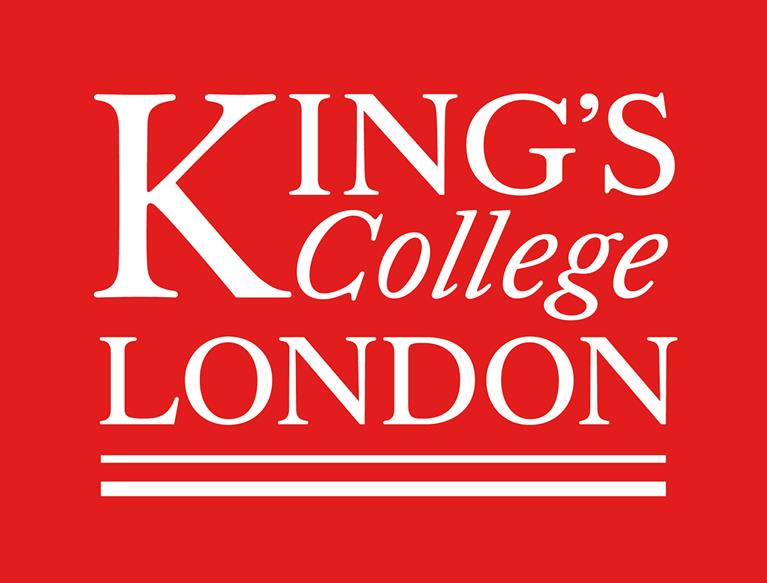 About the course
Our Christianity & the Arts MA is unique in being taught in association with the National Gallery in London.
The course investigates how Christian scripture, beliefs and practices have found expression in art for over 2,000 years. It also traces the idea of beauty in Western theological tradition. It takes advantage of King's exceptional location by exploring art in London's collections.
Students on the course go on to careers in teaching, journalism or the church, or to further research.
Read more about this course
Loading...
---
Entry Requirements
A Bachelor's degree with 2:1 honours is usually required but not necessarily in a humanities subject. We know that relevant background can be acquired by informal routes and we are delighted to consider all applications.

In order to meet the academic entry requirements for this programme you should have a minimum 2:1 undergraduate degree with a final mark of at least 60% or above in the UK marking scheme. If you are still studying you should be achieving an average of at least 60% or above in the UK marking scheme.
---
Where is King's College London
---
Videos
---
Student Profile(s)
Wendy
I didn't so much choose King's, as it chose me. I was actually looking at a job advertised on the National Gallery's website when I saw a reference to my course. Intrigued, I had a look at King's' site and although I had never considered doing a Master's it suddenly seemed to be exactly what I was looking for: an opportunity to focus my interests and learn more about a field I was hoping to work in. For several years I had been thinking about 'Christian art,' in particular what it might look like today, along with its place and function.

It has been said that art galleries are the cathedrals of today and therefore places where truth and revelation may still be sought. In Western culture where there is a general wariness of organised religion and a turning away from traditional means of Christian communication, perhaps art could be a means of bridging the gap? To embark upon such a course of study may seem unusual for someone like myself with many years of working life already behind them. But rather than cruising towards retirement I felt there was still time to explore something new.

My first year is more than fulfilling my expectations, with great teaching, good support, and a wealth of resources available. I knew of King's excellent reputation for Theology and its Christian foundation when I applied and for me this adds an extra dimension. The Chaplaincy keeps me informed of events and services which reflect the rhythm of the church year. And the college choir is fantastic!

I know what I'm doing is a privilege. Two years will pass very quickly.
Scholarships
The postgraduate student loan operates in much the same way as your undergraduate student loan for maintenance. You can apply for up to £10,280, and these funds can be used for either tuition or living costs. The loan is not be means-tested, and the repayments will be calculated using a similar method to your undergraduate loan repayments.
Value of Scholarship(s)
£10,280
Eligibility
These loans are only be available to English domiciled and EU students and will be paid directly to you. You may use the funds for tuition and/or living or study costs.

Loans are available for postgraduate Masters degrees in any subject, starting in the 2016-17 academic year.

Eligible courses include MSc, MA, MRes, MPhil and LLM courses but not PhDs and not Postgraduate Diplomas (PGDip) or Certificates (PGCert).

You can borrow up to £10,280 to cover your tuition fee or living costs.

You must be aged under 60.
Application Procedure
The online application for Postgraduate Loans is now live, and can be found at: https://www.gov.uk/funding-for-postgraduate-study
Applicants MUST:

Be due to commence a full-time postgraduate Masters programme at King's College London during the 2017/18 academic year;
Hold a conditional/unconditional offer for a full-time postgraduate Master at King's College London in 2017/18 from the University's Admissions Office (this means you should apply for a place at King's no later than March 31st 2017);
At the time of application, be permanent residents of one of the following Santander Network countries: Belgium, Italy, France, Germany, Poland, Portugal, Spain and the UK;
Be domiciled within one of the following Santander Network countries for at least 3 years prior to the start of the programme: Belgium, Italy, France, Germany, Poland, Portugal, Spain and the UK;
Complete and submit the required application documentation by the stated funding deadline (see below);
Fulfil the relevant academic and English proficiency entry requirements set by King's College London.

Santander Scholarships will offer funds to students wishing to undertake a one-year full-time Taught Masters Programme at King's College London. These funds will be made available to students from the regions of the world specified by Banco Santander.

Up to six King's Santander Masters Scholarship awards will be offered.
Information about the application
Once the application deadline has passed, the Postgraduate & Graduate School Support (PGSS) office will gather and record details of all the online funding applications received. Further information and documentation will be extracted from the university's admissions records/student records, as necessary.

The PGSS office will check the eligibility of all applicants and circulate details/materials to the appropriate Faculty for consideration. All eligible applicants who have applied appropriately for our PGT funding schemes will be considered for the opportunity. Please be aware that applicants must already hold an admission offer by the funding application deadline.

Note that, where eligible, an applicant can be considered for more than one type of funding scheme, and if successful, the applicant may be permitted to hold more than one type of award, as long as the funds are not seen to be overlapping.

Value of Scholarship(s)
£5,000
Eligibility
Open to residents of the following countries
Spain, Portugal, Poland, Italy, Germany, France, Belgium, United Kingdom
Application Procedure
Applicants will be judged against the following criteria:
- Academic merit / degree qualifications;
- Professional qualifications achieved, where relevant;
- Strength of personal statement;
- Applicant's future plans, and what they plan to do with the postgraduate taught degree;
- Confirmation of other funds sought/secured, whether from other scholarships or family/self funds. Note that preference may be given to applicants who have already secured some 'partial' funding from alternative sources towards the cost of the postgraduate taught degree programme;
- Preference may be given to students who have not previously undertaken a postgraduate degree programme.