Certificate in Psychometric Testing, Assessment and Access Arrangements (CPT3A)
---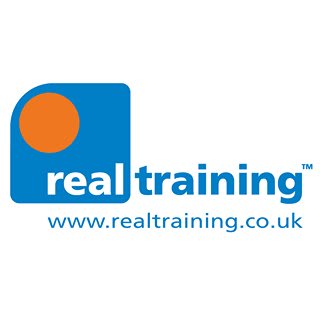 About the course
You won't need to fit your working life around our Level 7 Psychometric Testing, Assessment and Access Arrangements course. You won't even struggle to shoehorn our CPT3A into your day-to-day commitments.
Learn how to use psychometric testing instruments effectively (CCET) and apply them in exam access arrangements (AAC) confidently and competently. Realise your potential with the most accessible, flexible and professional training available.
Seven level-7-defining reasons to study with us
Read more about this course
Loading...
---
Entry Requirements
Does at least one of the following statements describe you? I hold QTS or QTLS; I am employed as a teacher/tutor in FE, HE or the independent sector; I am employed as an HLTA or hold the HLTA qualification
---
Fees
Choose your preferred study route (Fully Online, Blended/Classic or Intensive) to complete CPT3A with Real Training and become a qualified access arrangements assessor. Prices can be found on our dedicated CPT3A webpage.
Send an enquiry to Real Training (Education)
Please correct the errors indicated below to send your enquiry
The information you submit to Real Training (Education) will only be used by them or their data partners to deal with your enquiry, according to their privacy notice. For more information on how we use and store your data, please read our privacy statement.
Where is Real Training (Education)
---
Student Profile(s)
Kerry Jordain
Kerry is the specialist assessor for SEND & EAA at Brixham College, she specialises in Autism and Moderate Learning Difficulties (MLD). Kerry completed the CPT3A qualification with us at Real Training in 2015. Since then she has kept her knowledge up to date by enrolling on our free Access Arrangements Update course!

I was initially concerned about going back to learning after some 25+ years; however, the way Real Training lays out the course, the materials supplied and the portal are all excellent and easy to follow once you get the hang of it. Additionally, tutors/course leaders are easy to get hold of via email if you do get stuck. In the past, after I completed my CPT3A with Real Training, I did other refresher courses. However, when I received an email stating 'free' refresher course I decided to try it and am so glad I did. It was concise and easy to follow, it only tells you what 'you need' to know and the ability to access discussion forums as well as revisit the refresher course whenever needed is exceptional.

I now run the EAA aspect for exams and line manage TAs and invigilators during the course of mock and formal exams. I also carry out assessments on pupils who have been alerted to the SEND department as struggling – I can then write reports to the teaching staff on my findings and some strategies to use. I also carry out assessments prior to pupils seeing an Educational Psychologist. This is cost-effective to the school and also saves a lot of time, meaning we get Educational Psychologist recommendations very quickly and are able to implement strategies to assist the pupil.

The course has given me not only the knowledge to carry out my 'ever-growing' role of specialist assessor and EAA office; it has also given me the confidence to attend and run meetings with senior members of staff to implement various ways of tracking a child which will produce the evidence required by JCQ. I have also run a number of TA and invigilator training sessions to ensure JCQ regulations are adhered to. The confidence I have gained by completing this course and achieving CPT3A has helped no end in my work life but has also had an impact on my private life, whereby I feel confident to tackle new or unfamiliar situations.
Priya Shah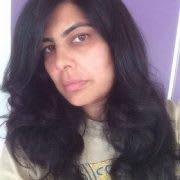 On both a personal level and a professional level, acquiring an M.Ed in SEND after 22 years as a teacher has really raised my confidence in general, whether it be listening for the sake of listening to gain all perspectives of an idea or argument, or responding after critically analysing the information.

The online platform was easy to use and the readings and videos were relevant to my work, thus the experience of learning was pleasant and interesting yet very rigorous. The amount of work to be done was vast but manageable once one gets organized.

I have used the skills of administering standardized tests and writing reports for external exam boards from the CPT3A course and the students have thus benefitted from exam access accommodations.

I have utilized the knowledge and skills from the NASENCO course for my role as the Learning Support Case Manager of grade 11 and 12 and as the untitled team leader of our Learning Support department in the high school and work very closely with the Student Support Services Coordinator of the school as well as the grade level leaders who manage the Response to Intervention framework.

The Social, Emotional Learning course was a great learning experience and the knowledge gained has enhanced my skills as a teacher and advisor. It has been particularly useful in these unusual times of COVID-19 when we went virtual.

The Enquiry-based research module was excellent as I got exposure to action research and got to investigate the efficacy of an online math intervention in terms of raising mathematical resilience of students with needs in an international setting using the RADIO framework. This has helped me as a co-teacher in math classes.

My personal goal next academic year is to develop Social Emotional Learning in all my work in school, especially as we return to the school building on September 1st after the virtual learning environment since March 23rd. I have already started a virtual Meditation course for students for our optional summer school. As a lifelong learner, I am learning more and more about meditation and how it helps both professionally as a teacher and in my personal life as well.


Taneisha Pascoe Matthews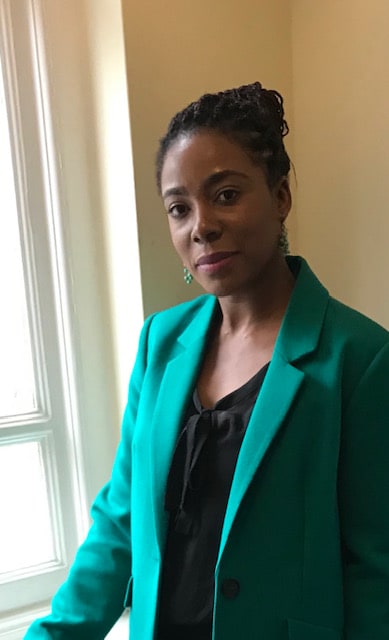 Taneisha has a special interest in Autism, she is a mother of two boys who are both autistic and she uses her knowledge and social platforms to advocate for children with Autism whilst also working in a London Secondary school. Taneisha began her studies with us in May 2015. She completed her full Master of Education in SEND here at Real Training. Taneisha completed the National Award, Autism Spectrum Conditions module, CPT3A and Enquiry to achieve her full Masters. After 4 years of study over a variety of modules, here is her journey through our MEd SEND programme and her thoughts on studying with Real Training.

I completed the NASENCO course in 2016 and by 2017 I was hired in my current school as Head of Learning Support. I have received some lovely comments from staff about the impact on their teaching based on CPDs I have led. While completing the Enquiry-based project I did an investigation into the ability of staff to make reasonable adjustments for autistic pupils. This has become part of my advocacy on social media platforms. I host a Facebook page called One of Many Autism Voices, providing strategies and UpToDate information for families and educators. As a school, we are known to be a school making reasonable adjustments to SEND learners.

The courses I have completed have developed my SEND knowledge to expert level and provided the skills to complete my job with the level of competence that is needed to make a difference for young people. I have been promoted to Assistant Headteacher in the past year and have spoken at several educational conferences both locally and internationally (via Zoom). I am now the specialist assessor for exam dispensations at my school.
Lauren Millar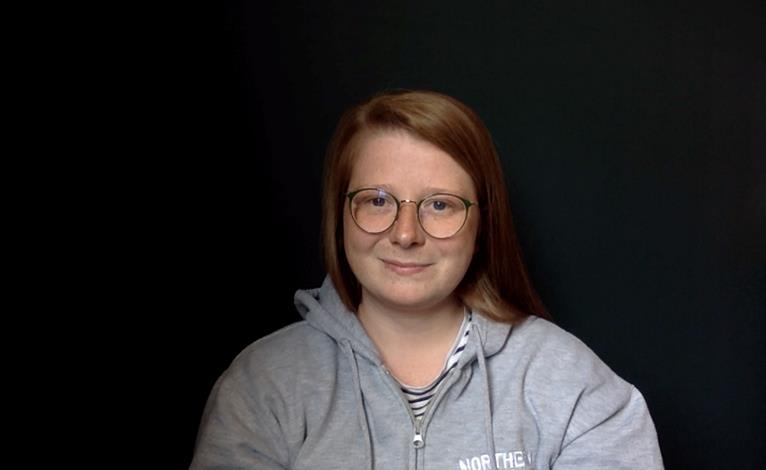 Lauren is the Education Support Co-ordinator for the Northern Regional College in Northern Ireland. They are a Further Education College offering a comprehensive range of qualifications for school leavers, full and part-time courses for adults, apprenticeships, professional qualifications and university accredited courses. We asked Lauren if she has any special interests surrounding SEND and she said "I am interested in Inclusive Education, particularly in identifying and reducing barriers to Education. I work with a cohort of students who have often disengaged in mainstream school. I do have a personal interest in Dyslexia and Autism as well."

Completing the CPT3A qualification with Real Training this year, we spoke with Lauren to see what she made of the course and studying with us.

Real Training was the best option for me as it gave me the flexibility to study around my working commitments. I originally wanted to complete the course to become an assessor for Access Arrangements but I really enjoyed gaining in-depth knowledge about psychometric testing. Real Training provided excellent tutor support and gave me the tools and confidence to succeed in using this qualification to greatly advance the service we provide.

his course has greatly benefitted the service we provide in Education Support as it has increased the range of services I am able to offer the students. I asked Stephen McCartney, our Head of Student Services, how he feels my completion of the course has had an impact. He said;

'Apart from extending the knowledge of my staff, this course has allowed me to extend the services we provide to students who require Access Arrangements for exams. To have this capability on campus means that we can respond to student's needs much more quickly and effectively. The quality of the provision we now offer is reflective of that provided by the course and we have been pleased to have been able to access such training'

Having completed the course, I have been able to reflect back on my own professional practice. Not only in regard to Access Arrangements but how I work with and support students who have a range of needs. This has contributed to the service I provide within the College, not only with regard to Access Arrangements but in all I do.