About the course
Read more about this course
Loading...
---
Entry Requirements
Undergraduate degree 2.2 (UK) or better in biochemistry, microbiology, molecular biology, applied biology, biological sciences or closely related discipline. European and International applicants can find their grade equivalence on our comparability page. Those who are not graduates must satisfy the University that they are of the required academic standard to pursue postgraduate study.
---
Send an enquiry to Aberystwyth University
Please correct the errors indicated below to send your enquiry
The information you submit to Aberystwyth University will only be used by them or their data partners to deal with your enquiry, according to their privacy notice. For more information on how we use and store your data, please read our privacy statement.
Where is Aberystwyth University
---
Videos
---
Student Profile(s)
Joe Freemantle
Following my BSc in Biology I pursued an MSc in Biotechnology at Aberystwyth University. I developed a wide range of practical lab skills, built industrial networks and since the conclusion of the scheme have had continued support from IBERS' scientists. Six months since my course finished I am the CTO/ founder of a start-up company that is looking to develop novel solutions for the recycling of absorbent hygiene products and through my connection with Aberystwyth University have been featured on the BBC for these efforts. Studying with and receiving support from, IBERS, Aberystwyth has definitely helped me to develop the capabilities required for a start-up venture. I am grateful to Aberystwyth University for giving me the tool set which I will use throughout my career and would highly recommend this MSc to anyone with an interest in Biotechnology. Joe

David Walker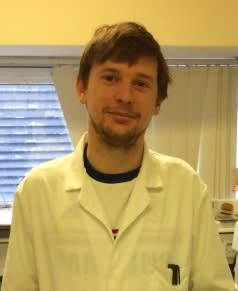 PhD student Aberystwyth University

The course gave me an excellent broad overview of two key industries for now and in the future. Coming from an agricultural background I enjoyed learning how biotechnology was evolving to ensure a future where petrochemicals were not required to generate the technology and products we rely on so heavily. The combination of this with learning how business is run and how to start your own company and pitch ideas to funders is an invaluable skill I hope to use in the near future. The skills and knowledge I developed from this course allowed me to be awarded a European PhD studentship to research ways to create products in environmentally sustainable ways whilst also bridging the gap between academia and industry. The multidisciplinary nature of this MSc course enhances your employment prospects and increases your awareness of how research can be spun out to create a business or how to collaborate with existing businesses and enrich their product portfolio.
Louise Radley
I really enjoyed my course in 2013-2014.

The course was an excitingly-led year, covering a wide area of biotechnology, and product development from the field, to the laboratory to the commercial end.

The business side of the course surpassed expectations and helped bridge the gap between understanding research as a commercial product, and the importance of developing science with Impact.

The course helped me create connections with a wide variety of scientists at the University, leading to a University funded PhD in crop genetics, and the entire class formed a close friendship due to the wide range of activities and modules. "

Urzula Pytem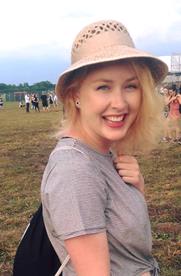 I am satisfied I was able to study in the field of biotechnology. The greatest value of studying at Aberystwyth University was the opportunity to meet specialists from the Biotechnology industry as well as professionals dealing with consulting and personal improvement (improvement e.g. in presentations). As an advantage of the course I can indicate a wide range of activities that give an overall view of the aspects of doing business. Lectures also contributed to my positive course evaluation, which were conducted in a matter-of-fact and professional manner. By attending classes, I realized the future of this field of science and the broad development perspectives it presents to me. After graduation, having an idea for a business (the scope can be wide, because you can improve and modify something e.g. GMOs), it is possible to set up your own business. In addition to scientific work, there is a chance to gain employment in industrial plants, in the dairy, pharmaceutical and brewing industries.
Ben Butler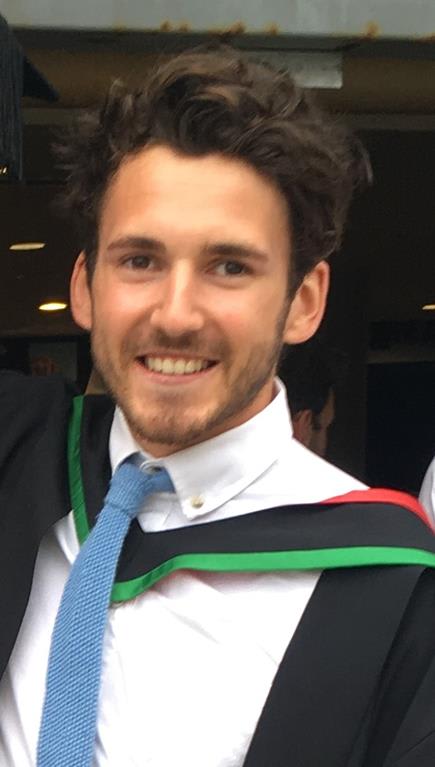 Deciding to take the MSc in Biotechnology has been the best decision I feel I could have made after finishing my BSc. My original motivation for taking the course was to pursue a Biotech business idea I had, in order to do a dedicated dissertation on the topic and expose myself to the industry in general. The course was well structured and included a wide range of topics within biotechnology, from academic to business. The lectures and seminars promote the synthesis of recent scientific research and self-study, typically with the chance to explain findings to peers, increasing my ability to both communicate and learn from other students. This was an important transferable skill for me and indeed useful regardless of the post-MSc plan of the individual. The tutors are active within their respective fields and the course leader was very involved in the progress of the students; help was given to me regarding business pitch competitions which weren't a part of the course for example. The engagement of relevant and interested tutors meant that my interests could be pursued, and I was exposed to areas of biology that I hadn't considered previously, but were of great interest. There are also several study trips, included in the course fee, which offer direct insight into the industry and also a chance to build links with potential employers. I would recommend this MSc to any student who wants to develop a solid understanding of the global biotechnology field, whether they intend to go into business themselves, work in the industry or remain in academia.
Julia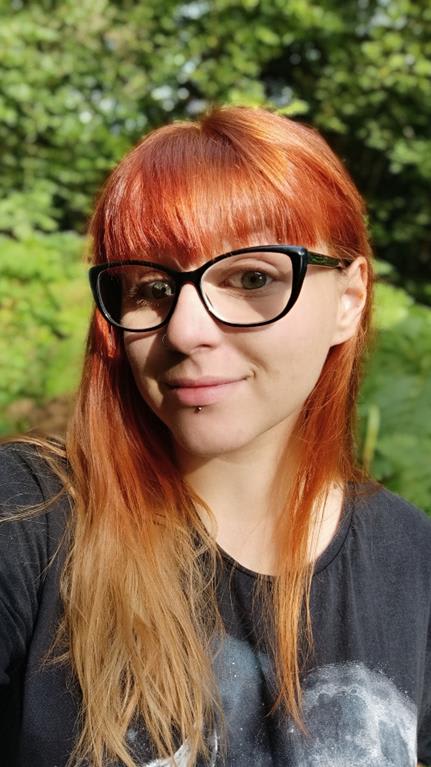 The modules in the Biotechnology MSc provided a brilliant insight into a variety of sectors, through a series of interesting lectures and tutorials and although my interests originally lay with plants I found myself fascinated by the creative uses of different bio-organisms and processes in industry. I loved having the opportunity to do independent research into topics that piqued my interest, and develop my own ideas. I found the business module to be unlike anything I had done before - it gave an insight into a different side of doing research which I think will be beneficial to me in the future.
This was all done in a really encouraging atmosphere where I didn't feel afraid to ask questions, and all of the staff involved were always easily accessible and happy to help.
I am currently a trainee manager at a plant nursery; I believe the Biotechnology course gave me the confidence in my own ideas necessary for my interview, as well as for assisting the nursery in implementing new systems and improving to become more environmentally friendly and efficient in the future.
I recommend the course to anyone either interested in the biotechnology sector or unsure about their future aspirations and looking to develop their interests further.

Oliver
I would highly recommend the MSc Biotechnology at Aberystwyth University. The course offers a multidisciplinary approach into plant-based biotechnology in which students from many BSc backgrounds can thrive. Indeed, the varied backgrounds of my colleagues were one of the greatest boons of the course as our respective backgrounds in plant science, genetics, and graphic design allowed us to use one another as resources to conquer our work from different angles. This course opens you to a wide array of opportunities in the field, from bioreactor design to crop engineering; not only in academic science but in the industrial sector as well. Many of the modules feature a myriad of experts who come to explain their niche and how they operate. Even though I came with a specific facet I wanted to learn more about, I cannot think of a single module that hasn't imparted me with critical information or skills I continue to use. An emphasis is placed on invaluable skills for any working scientist. Such as good experimental design, how to write a funding application, how to communicate science accurately to a lay-audience, and how to present effectively. I have found these skills immensely useful as various job, and PhD, applications I have completed since have required me to design an experiment and present it succinctly. I am now on a PhD expanding on the work I did during my dissertation at Aberystwyth. If you are interested in this scientific space this course I definitely for you. It all ties together very comprehensively and the course coordinator, Gordon, is such a delight to work with. I loved my time at Aberystwyth and will continue to use the skills and contacts I acquired for the rest of my career.


Iwan White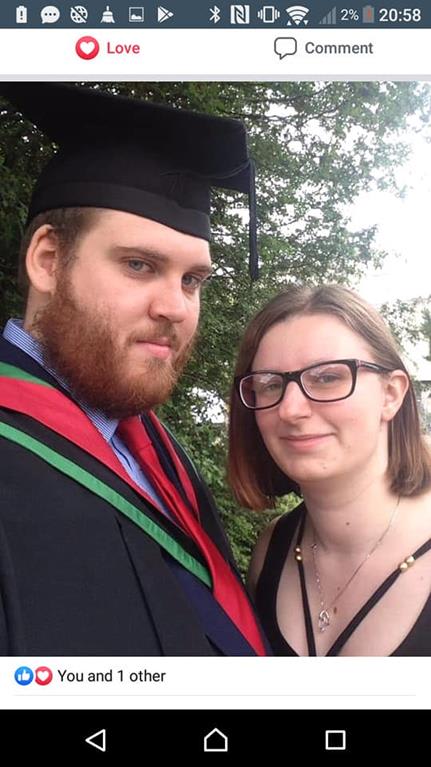 After already having completed a BSc degree at Aberystwyth, the choice to stay on for a postgraduate MSc degree in order to further pursue my passion was a very compelling one. Starting the course, it was clear that I would be far from disappointed. This course offers a diverse selection of several topics valuable for a wide range of scientific backgrounds. Having stepped up from undergraduate level, there was already some familiarity between me and the teaching staff. However, the added focus of the content and of the staff, made this course a deeply engaging experience. Staff are supportive and helpful to the extent that it feels less like lecturers teaching you a course and more like knowledgeable people simply offering you their expertise.
The quality of the faculty is reflected in the course content. From the academic side the course features a wide array of subjects presented by experts offering a wealth of knowledge on their given topic. Once again, no matter what your background is, you are very likely to resonate with an aspect of this course. Conversations with fellow biotechnology Masters students illustrates that different people could draw value from very different areas of the course. While others found the work on bioreactors and crop engineering to be the most interesting, I found the aspects of the course focusing on marine biotechnology and the business side to be the most engaging. I particularly gained tremendous value out of the business side of the course. It was indispensable in illustrating potential applications of the knowledge being provided and the options available upon graduating or continuing academic studies with a PhD. This aspect of the course will also provide you with practise in this regard, with a focus on writing grant proposals and planning and budgeting a prospective business.
I would strongly recommend this course to anyone wishing to follow their interests in this field. Whether your aspirations have been decided or not at this point, the skills and experience this course offers will aid you immensely wherever you end up.