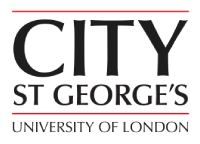 About the course
Key information
You will learn how people and institutions make decisions under conditions of constraint, such as time and knowledge, and under various influences such as social pressure. There are many practical implications of insights from behavioural economics and the field is widely accepted to deliver a powerful, cost-effective approach to improving human welfare.
Course overview
The course is suitable for recent graduates in economics, psychology and related social science or quantitative disciplines who are looking to develop a career in the fast-paced world of behavioural economics, either in the public or private sector.
Read more about this course
Loading...
---
Entry Requirements
At least an upper second class degree in Psychology, Economics or a related discipline (or equivalent in terms of professional qualifications). An equivalent qualification from an overseas university is acceptable. Selection is by application form, personal statement and references. It is not a prerequisite to have a background in Economics or Psychology.
---