Applicable Mathematics MSc
---

About the course
The MSc Applicable Mathematics is an innovative programme, drawing together traditional and modern mathematical techniques in a variety of social science contexts.
It is designed both for mathematicians who wish to make themselves more marketable by adding some social science aspects to their knowledge and skills base, and for non-mathematicians with strong quantitative backgrounds who wish to add to and improve their understanding of the mathematics behind much of social science.
Read more about this course
Loading...
---
Entry Requirements
Visit the website for full details.
---
---
Where is London School of Economics and Political Science
---
Videos
---
Student Profile(s)
Suzanne Bloks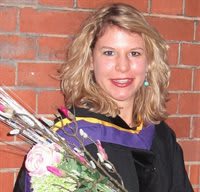 After having studied undergraduate degrees in Mathematics, Law and Philosophy, I wanted to deepen my knowledge of mathematics that is applied to economics, political science and philosophy. The MSc in Applicable Mathematics at LSE gave me the unique opportunity to explore my interests by allowing me to take courses in the Department of Mathematics as well as courses in other departments.

The close contact with academics in all courses was very inspiring and stimulating. During the dissertation, I got the chance to work on an open problem with my supervisor, which was the best introduction to mathematical research that I could wish for. The academics always have their door open to discuss problems and play a key role in the friendly and open environment at LSE, in which people from all cultures and backgrounds are at home.

Without the MSc in Applicable Mathematics, I would have never embarked upon a PhD in Computer Science. The degree has opened my eyes to the types of mathematical puzzles that spark my imagination and the ways I can combine my mathematical interests with law and philosophy.


Regis Gourdel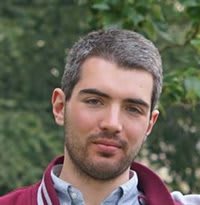 I chose to pursue a Masters in Applicable Mathematics at the LSE because of the broad range of courses available and the possibility to enjoy its unique environment. It was easy to compose a rich and challenging curriculum. Eventually, this helped me integrate the European Central Bank as a graduate trainee at the end of the program. Thus, my background in mathematics applied to economics has proven useful in real policy applications.

Students in the Department of Mathematics benefit from a good interaction with academics. It is also easy to satisfy one's curiosity by taking courses from other departments or enjoying joint events, so that everyone can make the best out of LSE in the way that suits them.
Siddhant Walia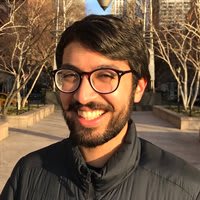 Having completed my BSc in Mathematics, I wanted to enhance my quantitative/mathematical capabilities in a more "real-world" setting. The MSc in Applicable Mathematics provided me with the perfect opportunity to move away from the abstractions of pure mathematics, by helping me use mathematics as a tool to understand and solve problems in a variety of settings. This can be seen by the vast array of courses available to us, with my favourites being Game Theory, Financial Risk Analysis and Cryptography & Coding.

However, the most important aspect of this programme is its unique emphasis on preparing you for your next endeavour - be it academic or professional. One example of this is the importance this MSc places on improving our programming capabilities using both Java and Python, which is something that is extremely relevant today.

As academically stimulating as this programme is, my favourite part of this MSc was the people I met. It's the perfect place to meet like-minded people from a variety of quantitative backgrounds. Being a part of such a diverse group of people, all of whom had such strong analytical and quantitative capabilities, really made this the perfect programme for me.
Scholarships
The School recognises that the cost of living in London may be higher than in your home town or country, and we provide generous scholarships each year to home and overseas students.

LSE makes available over GBP 15 million annually in financial aid for its students. Around one quarter of our graduate students receive financial support from the School.

At master's level, the value of support given by LSE ranges in value from 10 per cent of the tuition fee to a full fees and maintenance award.

This programme is eligible for needs-based awards from LSE, including the Graduate Support Scheme, Master's Awards, and Anniversary Scholarships.

Selection for any funding opportunity is based on receipt of an offer for a place and submitting a Graduate Financial Support application, before the funding deadline.

In addition to our needs-based awards, LSE also makes available scholarships for students from specific regions of the world and awards for students studying specific subject areas.

Find out more about our financial support.