Applicable Mathematics MSc
---

About the course
The MSc Applicable Mathematics is an innovative programme, drawing together traditional and modern mathematical techniques in a variety of social science contexts.
Read more about this course
Loading...
---
Entry Requirements
Upper second class honours (2:1) degree or equivalent in a mathematically-based subject, or a scientific, engineering or social science subject with an excellent mathematics background.

Competition for places at the School is high. This means that even if you meet the minimum entry requirement, this does not guarantee you an offer of admission.
---
Where is London School of Economics and Political Science
---
Videos
---
Student Profile(s)
Preeyesh Bhadresha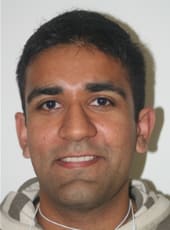 I chose MSc in Applicable Mathematics because I liked the variety of topics offered and the fact that I learnt skills that I can apply in real life situations. For example, I now have some basic knowledge of Java. Also, the dissertation element of the programme allowed me to develop various project-related skills which I will undoubtedly need in the future.
The facilities at the LSE; quality of teaching and overall atmosphere were excellent.

Ana de Corbavia
I started attending the MSc in Applicable Mathematics programme while being in the last stage of my doctoral studies in Banking and Finance which I pursued at the University of St. Gallen and Harvard University. I applied for the MSc in Applicable Mathematics programme at the LSE with the intention to deepen my quantitative knowledge in order to better understand the mathematics underlying various economics-related areas. However, this MSc offers a lot more than that: a number of Finance-related subjects with in-depth quantitative analysis, Game-Theory oriented subjects, programming-oriented courses with a broad spectrum of applications, and some very interesting, didactically excellently presented mathematical applications in Information, Communication and Cryptography or in Social Choice Theory. With these inputs, this programme challenges its students to think at levels they never thought possible and opens up a variety of possibilities for their future careers. Personally, I believe that this programme has provided me with a number of skills and insights I will be able to use in practice as well as in research.

Besides, the programme offers the opportunity to make friendships for life, both with fellow students with distinguished backgrounds and members of the faculty in a very collegial and supportive environment. Furthermore, the international surrounding of the LSE enables its students to enrich the learning process for one another and to grow together beyond the degree-related aspects.

For all this, I believe that all the MSc students are forever changed by their invaluable experience on the MSc in Applicable Mathematics.
Bice di Gregorio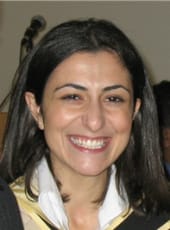 Coming from a BSc in Economics and Business Finance, I initially thought this MSc would be unsuitable for someone with my background. However, I quickly realized this program is truly dedicated to all students that have a passion for Mathematics and would like to improve their analytical and quantitative skills.

Thanks to the advice and support of the academic and departmental staff, I ended up having a great year at LSE. I chose courses that were appropriate to my knowledge of Mathematics such as game theory and continuous time optimization, which I also used for my dissertation. Moreover, thanks to the option of taking extra-departmental courses, I also attended two modules of advanced corporate finance, in line with my previous studies.

In the end, I think this MSc overcame my expectations. On top of improving my knowledge in Mathematics, it also gave me skills that will surely open new opportunities in life, either within the academic or professional environment.

On graduation I found work in an Investment Bank in London in the corporate finance department.
Julian Merschen
I obtained my BSc in Mathematics and Economics from LSE and wanted to deepen my knowledge of applying mathematical concepts to economic problems. What I like most about this programme is the interdisciplinary approach – being able to combine subjects from several LSE departments, and also the ability to set a strong focus on specific subject, eg game theory.
The Mathematics Department has a strong sense of community, and I have benefited from both the support of academic faculty and discussions with fellow students. The most memorable event of my MSc was a meeting with Nobel Prize Laureate Robert Aumann, to which my MSc thesis advisor invited me when he visited the School in 2006.

After my MSc I plan to start the European Doctoral Programme in Quantitative Economics.
Raminder Ruprai
I was already at LSE on an undergraduate course (BSc Mathematics and Economics) and wanted to stay on as the postgraduate course was perfect for expanding my maths knowledge. This degree is fairly new but the Maths Department are great at making studying a lot easier and fun.
The course is an excellent challenge for me and the many different module options makes each person's degree unique. Everyone is trying to do well which makes for a competitive and stimulating atmosphere. The professors are experts in their field and always more than willing to share their knowledge. Perfect for a postgraduate programme. The Maths department at LSE has helped me learn the techniques for research and given me the opportunity to enhance/ practise my ability to give technical presentations.

After LSE, I am planning on doing a PhD in the Mathematics of Cryptography at Royal Holloway University of London and this MSc has put me on a good footing for that.