Accounting and Finance MSc
---

About the course
Read more about this course
Loading...
---
Entry Requirements
Upper second class honours degree (2:1) or equivalent in accounting and finance or a related subject. You are expected to have studied academic courses in financial reporting, management accounting, finance, economics and quantitative methods. Strong candidates who do not have the appropriate background in one or more of these areas may be required to take additional courses before being accepted. This may be a course undertaken at the LSE Summer School or an approved distance learning or web-based equivalent.
---
Where is London School of Economics and Political Science
---
Videos
---
Student Profile(s)
Chelsey Ansell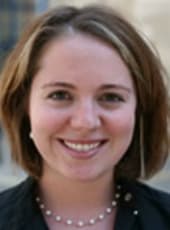 Without question, the best part of my experience at LSE has been the people I have met. At any one time, I am sitting at a table with students from Pakistan, France, England, China, Canada, India and many other countries. Working with students from such diverse backgrounds has enriched my experience at LSE and I know that I have made lifelong friends no matter where in the world our careers take us.

LSE has challenged me both mentally and socially. Attending lectures by well-known business professionals has enabled me to apply their advice to my own life and learn from their experiences. Being in classes with some of the brightest minds from all over the world motivated and stimulated me and I have accomplished things that, nine months ago, I never knew were possible. I now more clearly understand my specific skills, abilities and interests. The opportunity to read articles written by LSE professors who helped shape accounting standards research and other topical subjects in finance, and the chance to then ask them questions in person, is what makes LSE a unique and stimulating place to study.
Aditya Bagaria
The thing that I like most about the MSc is the manner in which the theoretical and practical aspects of any topic are synchronised. The sheer reach of the programme and the calibre of the students continue to impress me.

The school's academic reputation, especially in accounting and finance, was a driving force in my choosing LSE. I was also drawn to the core curriculum, and I liked knowing I could walk out in one year having mastered baseline financial skills. Then I discovered its diversity and considered the prospect of going to school with people from all over the world. LSE offers you an atmosphere where you can grow amidst some of the best minds in the world. The prestige associated with brand 'LSE' commands a lot of respect when you venture out into the City and Canary Wharf.
Georgios Poulis
The main reasons for my choosing LSE were the renowned faculty, the excellent market reputation of the school, the high quality of teaching and the international diversity of the student body. Even though the programme was more theoretical than I expected, it offered me a solid background in finance and investments which was my main field of interest. Amongst my colleagues, I also had the chance to meet very interesting and remarkable personalities from all over the world.

LSE for me is about never getting bored. Meeting different people, deadlines for essays, assignments, team projects, school trips, parties; you are always occupied with something. All these are perfectly combined with the extracurricular possibilities that London offers. LSE has helped me acquire a different perspective of the world and made me realise what I really want to do for the rest of my life.
Ahmed Saleh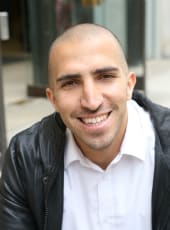 With the MSc Accounting and Finance, I like the variety of courses on offer and the fact you can do a dissertation as part of the programme. This has really helped me discover my where my interests lie. The topics we discuss in our courses are relevant to what's going on in the industry today. You know that you're learning something that you will use in your daily work after graduation.

Before coming here, I didn't really know what my options were for employment, but thanks to the Careers Service, I've now experienced a couple of different work environments, and have learned more about the fields I can specialise in.